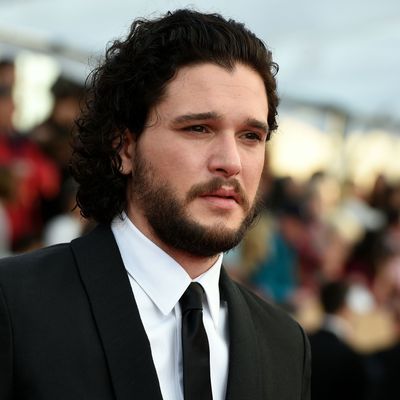 Photo: VALERIE MACON/Getty Images
Ladies, raise your torches. Kit Harington's beard – second only to his luscious curls in the Jon Snow follicular hierarchy – is no more. For the watch!
The Game of Thrones star debuted his beard-free face following a performance of Doctor Faustus in London, and, coupled with the residual stage makeup, we now know exactly what Kit Harington looked like as an emo teen in the early aughts. It's a beautiful thing.