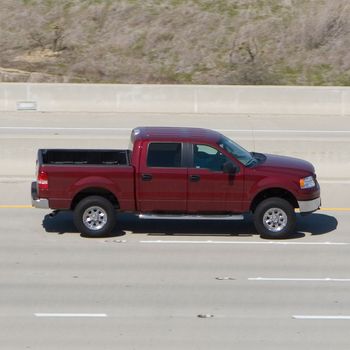 He fled to Mexico in a red pickup truck.
One day before the Orlando nightclub shooting, a New Mexico dad allegedly shot and killed his wife and four daughters. He was captured and arrested in Mexico.
On Saturday, 34-year-old Juan David Villegas-Hernandez allegedly murdered his wife and four daughters aged 3, 7, 11, and 14 in their Roswell, New Mexico, home. When the family didn't answer the phone, one relative stopped by the house late Saturday night at 11:15 p.m. and discovered the bodies (believed to be Villegas-Hernandez's family members, but not yet officially identified).
The relative notified police, but Villegas-Hernandez had already disappeared. He drove a red four-door Ford pickup truck over 500 miles to Sonora, Mexico, where he was caught Monday morning, police said. A police spokesperson also said investigators are working with Mexican authorities to extradite him to New Mexico.
Besides Villegas-Hernandez's murders, at least 10 other people died in multiple-victim shootings on Saturday. According to the National Coalition Against Domestic Violence, one in three women are survivors of some form of violence from an intimate partner in their lifetimes, and every 9 seconds in the U.S., a woman is assaulted or beaten.