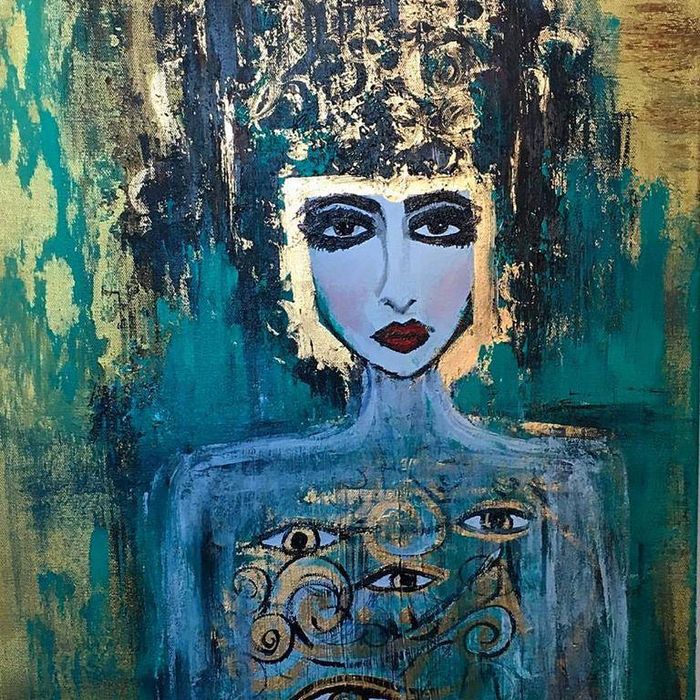 Nargus Harounzadeh's If On a Moonlight Night.
Photo: Nargus Harounzadeh
A one-night-only exhibit benefiting survivors of sexual assault showcases the work of Iranian artist Nargus Harounzadeh, who also works in New York as a sexual-assault forensic examiner. The subjects of her vivid paintings are always women, some with heavily lined eyes wearing three-dimensional beads and pearls, all of them staring fiercely from jewel-toned canvases layered in rich, intricate gold leaf.
Opening tonight, Royal Blood features striking portraits of women, some of whom appear alongside empowering excerpts from the likes of Percy Bysshe Shelley's "Ozymandias," or song lyrics by Royal Blood. As Harounzadeh writes on her website, "The women whom I paint are bold, loud, and poised in the face of the societal impulse to define us — to, in some cases, silence us."
All proceeds from the show, which opens tonight at 138 Fifth Ave., from 7–9:30 p.m., will be donated to Mount Sinai's Sexual Assault and Violence Intervention Program, which helps survivors of sexual assault and sex trafficking. Click ahead to see intricate headpieces, dark-red lips, and a woman with hair made of butterflies.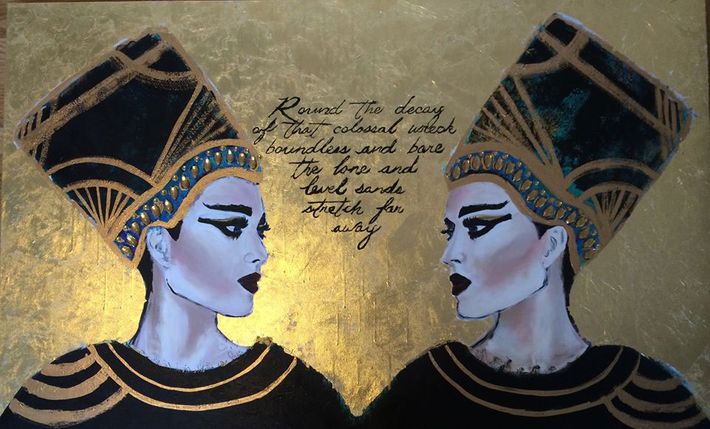 Fire in Cairo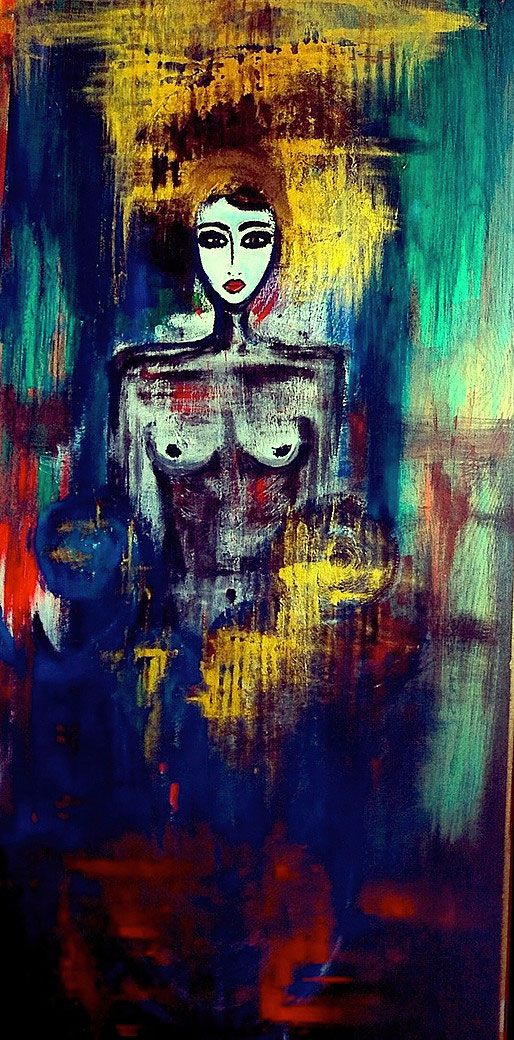 A Plunder of Heart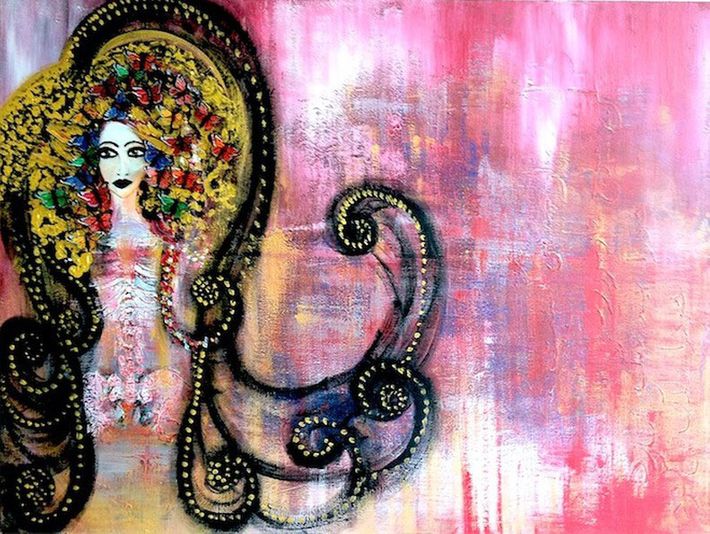 Sea Like Arrival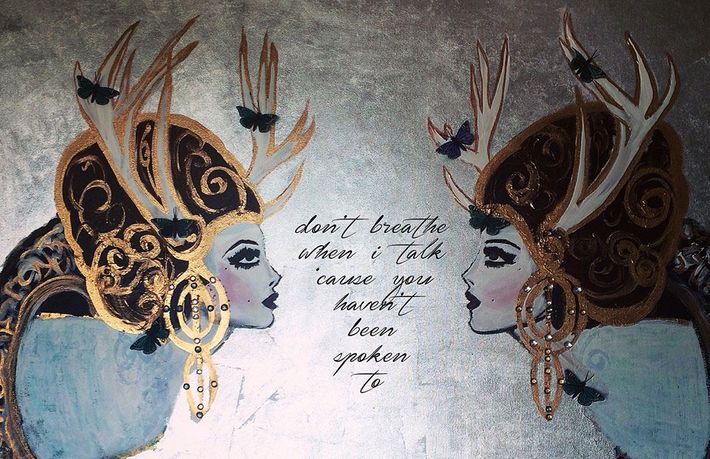 Trophy Wives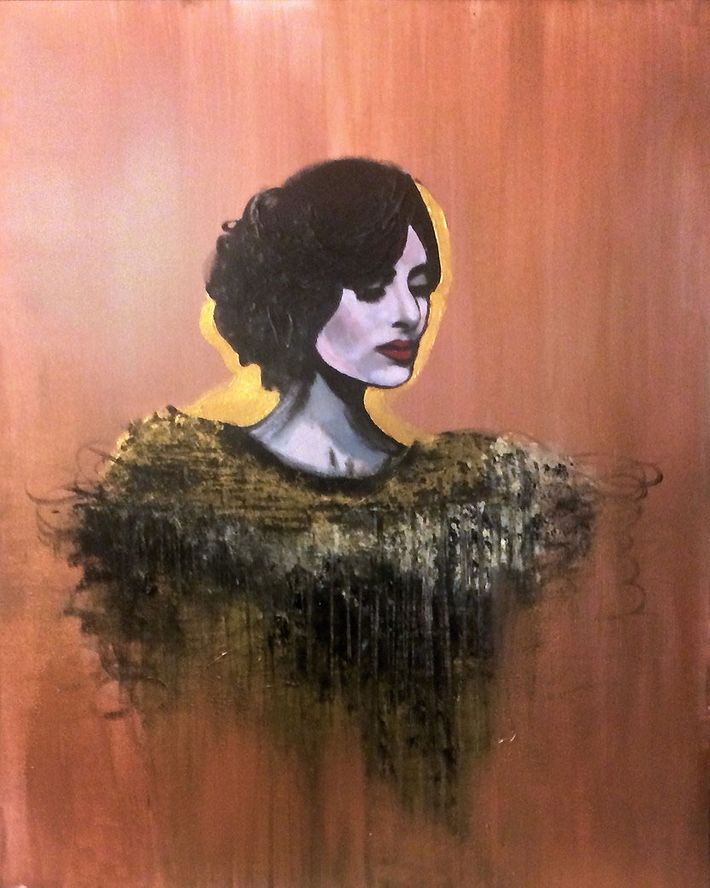 Troubled Clefts in Trebble Clef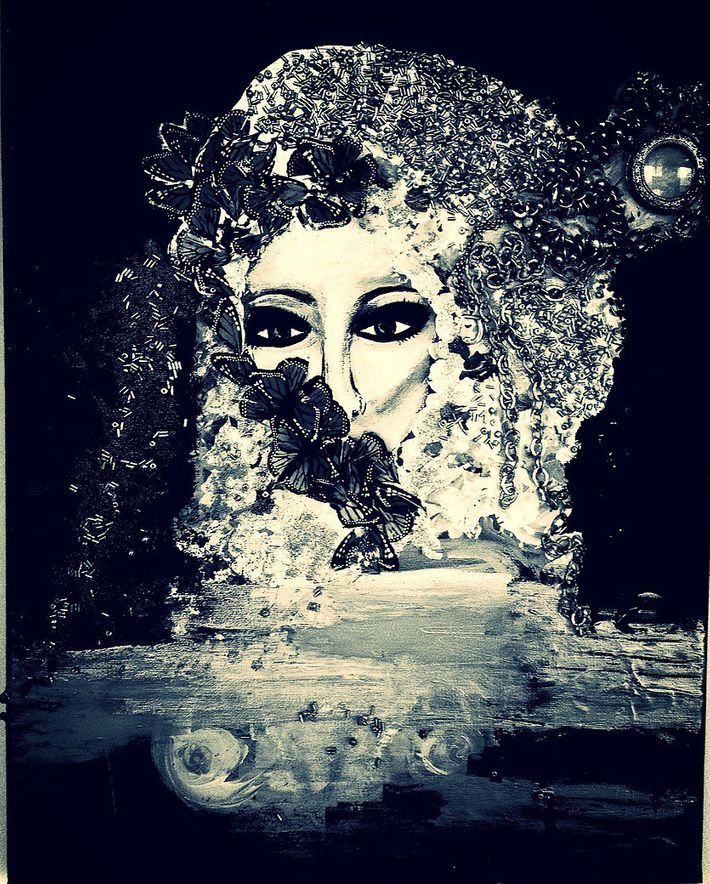 As One Would Breathe Ether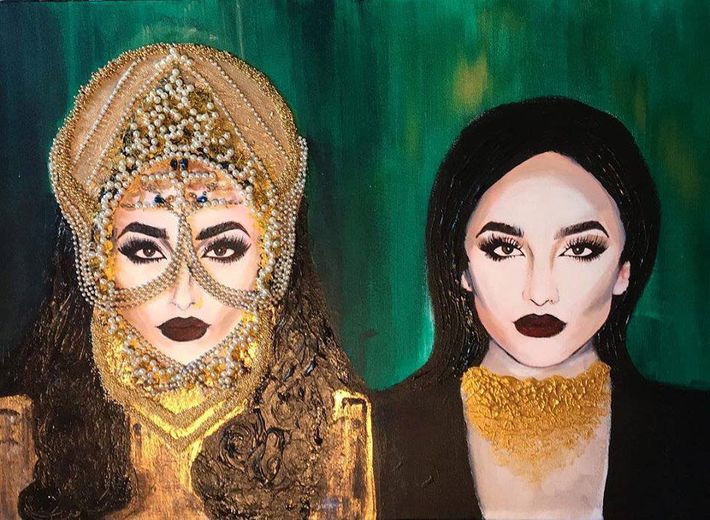 I Have Retreated Into Twos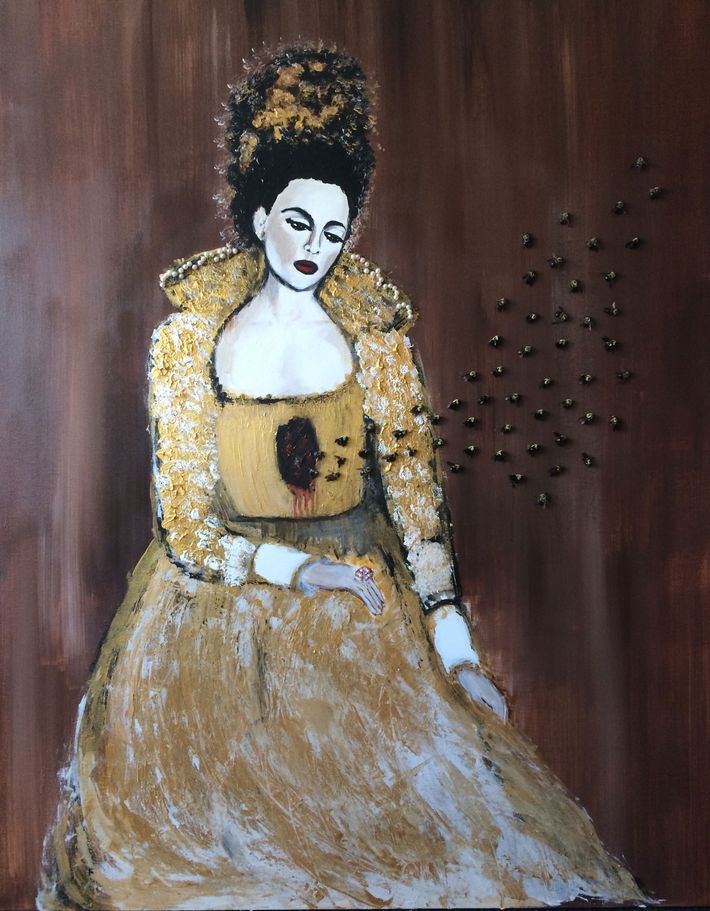 With Gaping Heart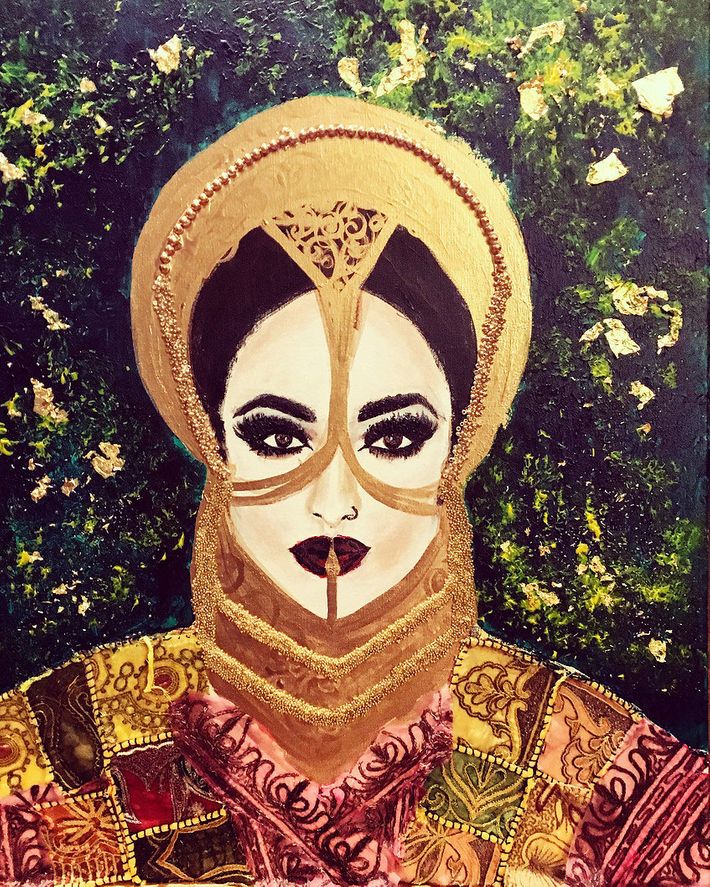 Zahir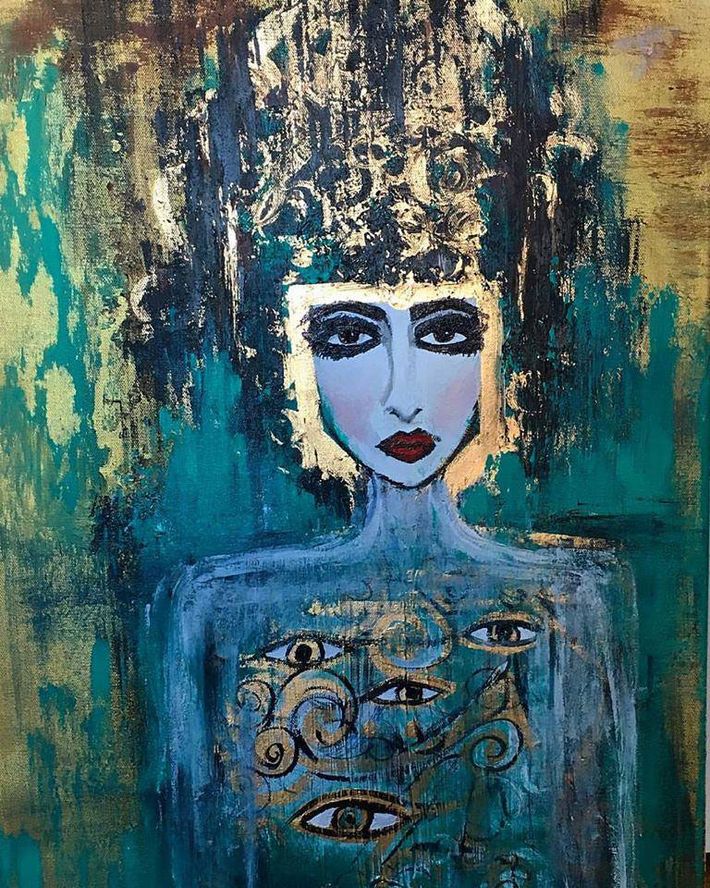 If On a Moonlight Night