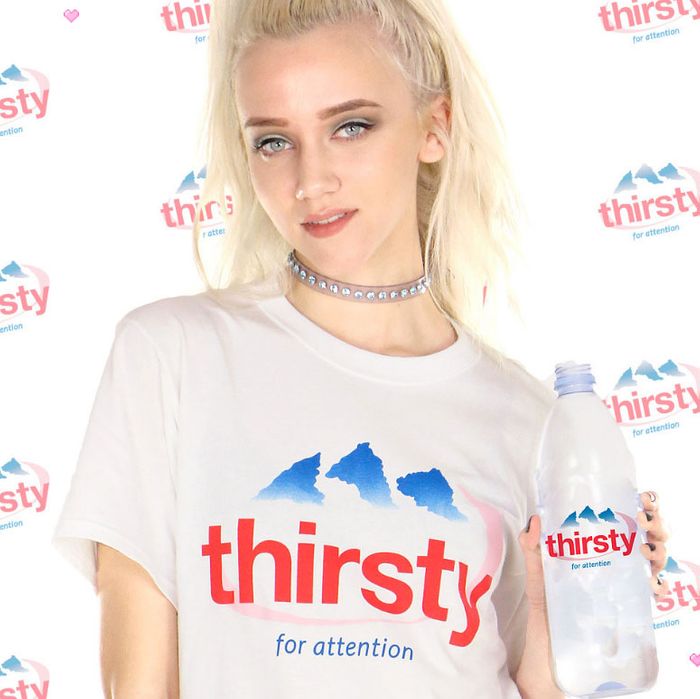 Photo: Courtesy of Shop Jeen
After ceasing operations for just under a month, retailer Shop Jeen is back in business. However, while the store's Limited-Too-smokes-weed-once aesthetic remains, the quality of its offerings is quite different than before.
Founder Erin Yogasundram officially announced on Snapchat that the website would return as a print-on-demand business — a solution to the retailer's previous struggle to pay vendors for inventory. The site is being powered by Hingeto, which functions a lot like Zazzle or Society6.
While you can still find crop tops that say "Need Me a Sugar Daddy" and iPhone cases that say "Fuckboy Repellant," they appear on stock-photo models and are screen-printed upon purchase. The merchandise pales in comparison to the items they used to sell, and customers aren't too thrilled. 
In addition to print-on-demand items, the founders are offering exclusive IRL experiences for thousands of dollars.
Hey, those Shop Jeen girls are nothing if not resourceful.