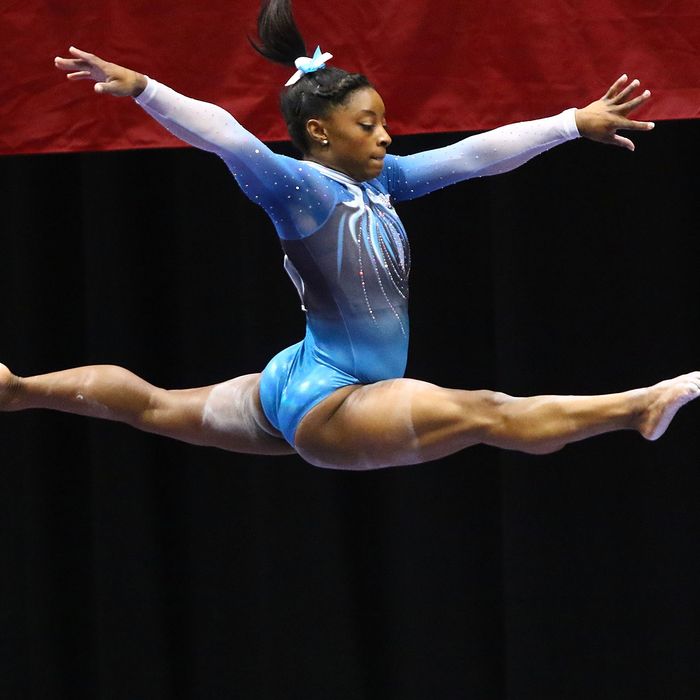 Photo: Dilip Vishwanat/Getty Images
Simone Biles achieved a whole lot more on a Sunday afternoon than most other 19-year-olds in the U.S.
On Sunday, Biles won her fourth consecutive national title at the P&G Championships in St. Louis, Missouri. But Biles didn't just win — she soared above the other contestants, beating them by an almost four-point margin (3.9) over the course of the two-day competition.
Biles's combined scores for the vault, balance beam, and floor exercises totaled 125 points, according to the Miami Herald. For a little context: The last time a female gymnast won four straight titles was during 1971–1974, when Joan Moore Gnat won four titles (but tied for gold in '71 and '72).
The woman is that good.
"With this performance she would crush everybody in Rio," NBC commentator Tim Daggett said, according to the Miami Herald. "She's that much better than everybody else."
Just take a look at her floor routine: