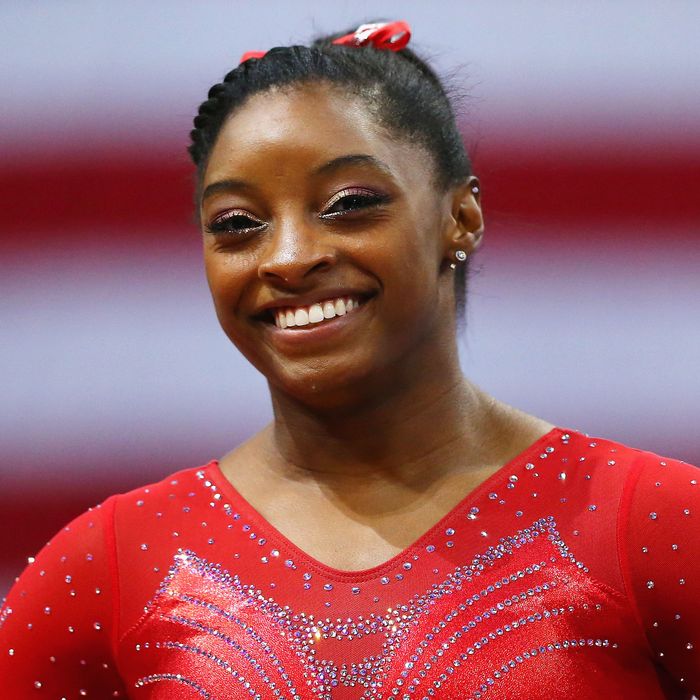 Photo: Maddie Meyer/Getty Images
If you don't know about gymnast Simone Biles, you will soon. The 19-year-old gymnast is about to be everywhere.
Last night, Biles won her fourth consecutive title, something that hasn't happened to a gymnast since the 1970s. This is unsurprising for Biles, who in 2013 became the first African-American woman to win a World all-around title.
She's destined to be a star at this year's Summer Olympics in Rio de Janeiro, so before then, take a peek at some of these key moments in her young career.
Here she is executing a flawless vault back in 2012, at the tender age of 15.
And this is her doing it now.
Here she is tackling the uneven bars earlier this month.
Okay, not only is she perfect, but just look how much fun she is having during this floor routine.
Honestly, we are not worthy.
In conclusion, her future is as bright as the light reflecting off her leotard's rhinestones.