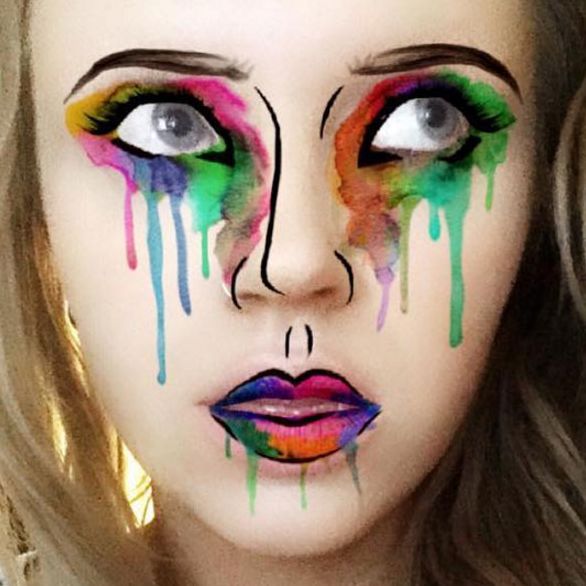 Snapchat filters have become an innovative way to take selfies, but they've also created yet another way for a big company to rip-off independent artists.
According to the Ringer, two different makeup artists with strong online presences believe they were blatantly ripped off by Snapchat. Argenis Pinal logged onto Snapchat one morning only to notice that a Joker-themed filter available that day looked startlingly like a Joker makeup tutorial he created himself. Similarly, a friend alerted Instagram-famous makeup-artist Mykie to a filter that seemed identical to her own watercolor-tears-themed look.
Pinal and Mykie have an immense social-media presence, with a respective 128,000 and 1.1 million Instagram followers each, so it's unclear why or if Snapchat assumed it might get away with copying the looks without any users noticing.
In response to the allegations of imitation, Snapchat responded, "The creative process sometimes involves inspiration, but it should never result in copying. We have already implemented additional layers of review for all designs. Copying other artists isn't something we will tolerate, and we're taking appropriate action internally with those involved."