If you passed through middle school anytime in the past few generations, you may have heard the rumor that humans and dolphins are the only animals who mate for pleasure. This is objectively untrue — bonobos and macaques, for instance, have been observed doing just that — but Homo sapiens is without a doubt the only species to worry endlessly that one is not having the best sex they could possibly be having.
From the Kama Sutra to Cosmo, thousands of guides have been created to mitigate that fear and ostensibly help the reader become better in bed. Today, these guides take the form of articles featuring a veritable encyclopedia of sex positions, with names like the "Butterfly," the "Wheelbarrow," and the "Erotic Accordion," the latter of which blatantly ignores the innately erotic nature of the accordion.
The truth is that, despite what the sex-position-industrial complex would have you believe, there is not an endless number of ways to get it on. There is no Isaac Newton of fucking who's suddenly going to emerge from his laboratory with a drawing of two stick figures doing it in a previously undiscovered way that will cause an orgasm that rips a hole in the space-time continuum. No, when it comes to heterosexual penetrative penis-in-vagina sex, there is only a handful of actual positions that everyone uses regularly. (Six, precisely, which means that frogs have us beat.) You're likely already well-versed in them, but let's refresh regardless:
Missionary
Man on top.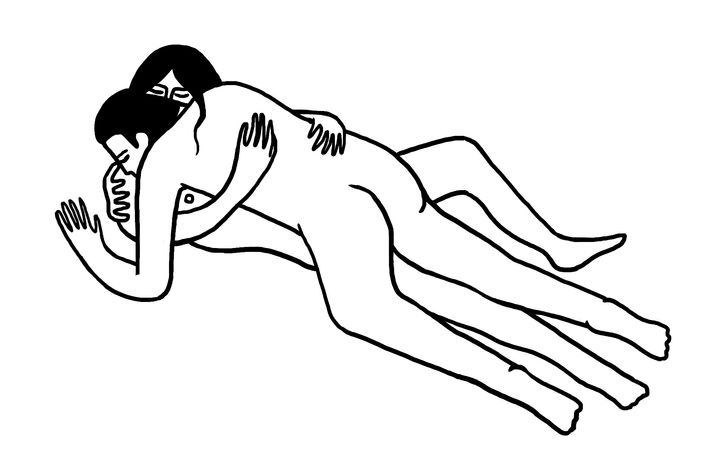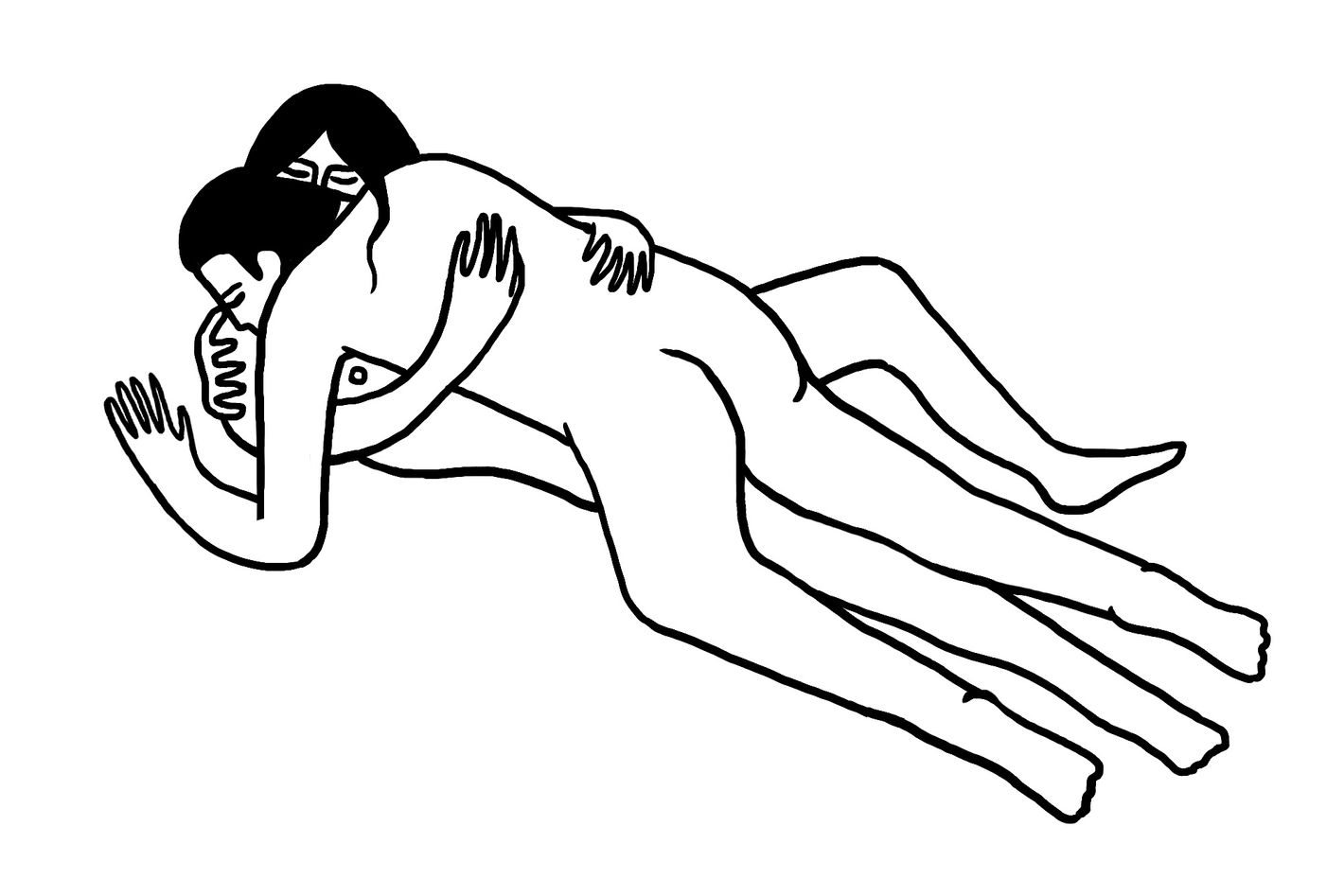 Cowgirl
Woman on top, facing the man.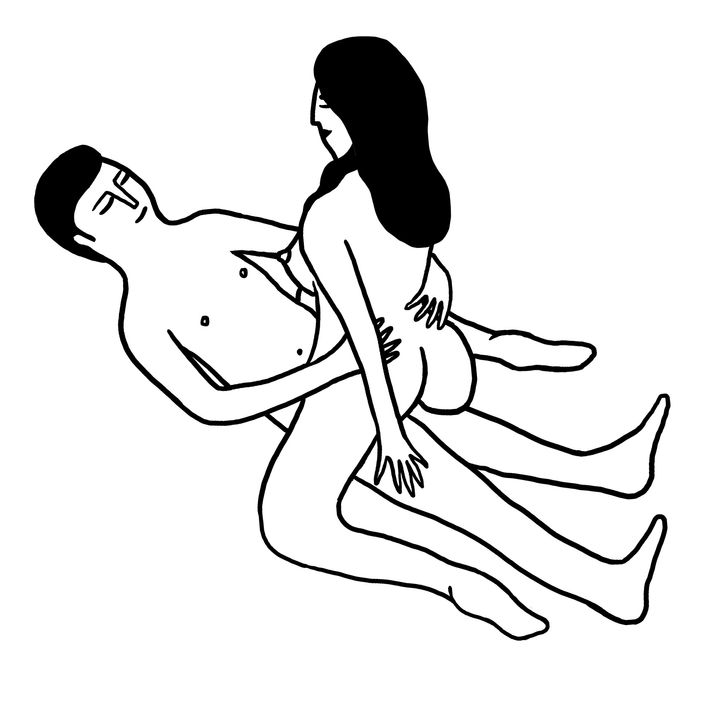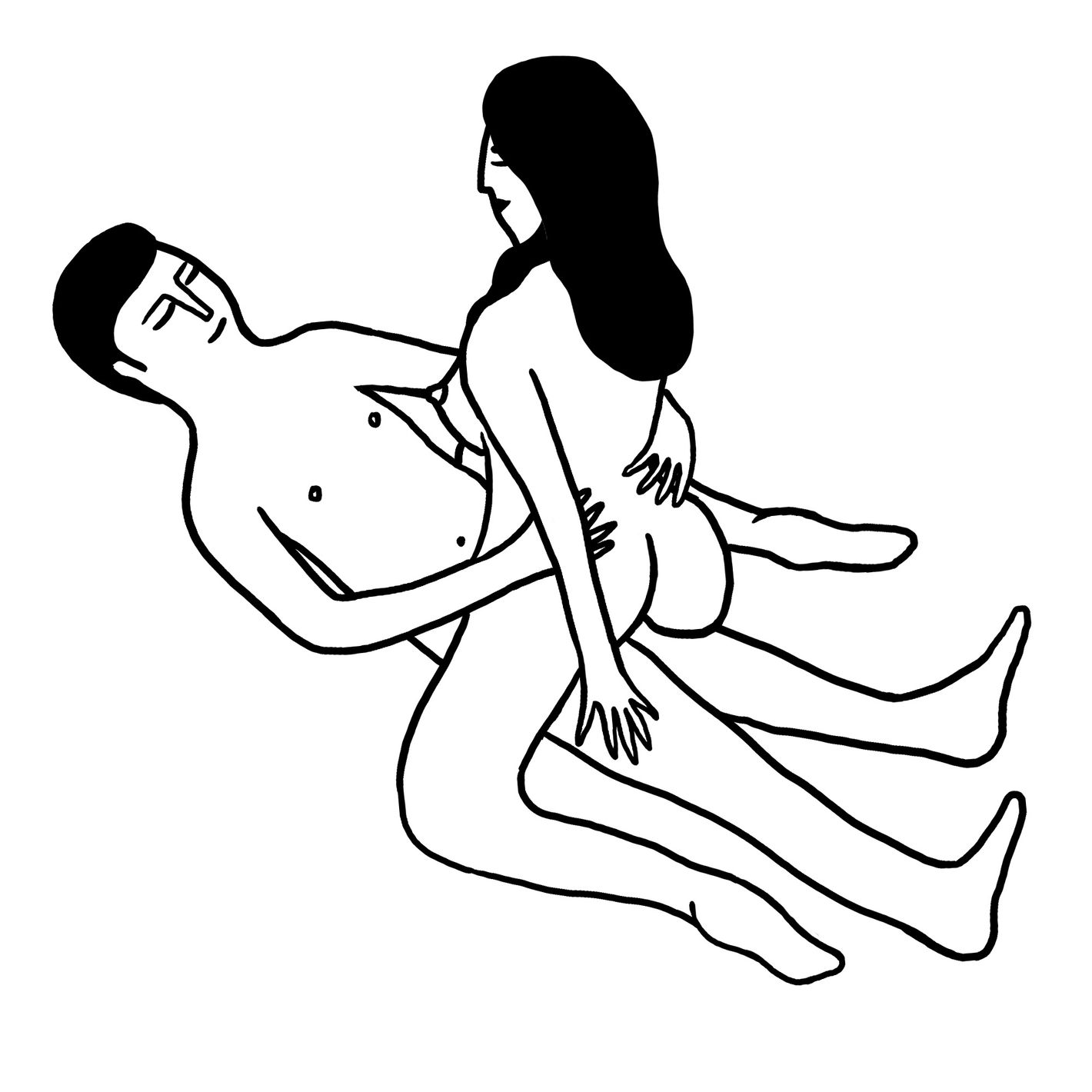 Reverse Cowgirl
Woman on top, facing away from the man.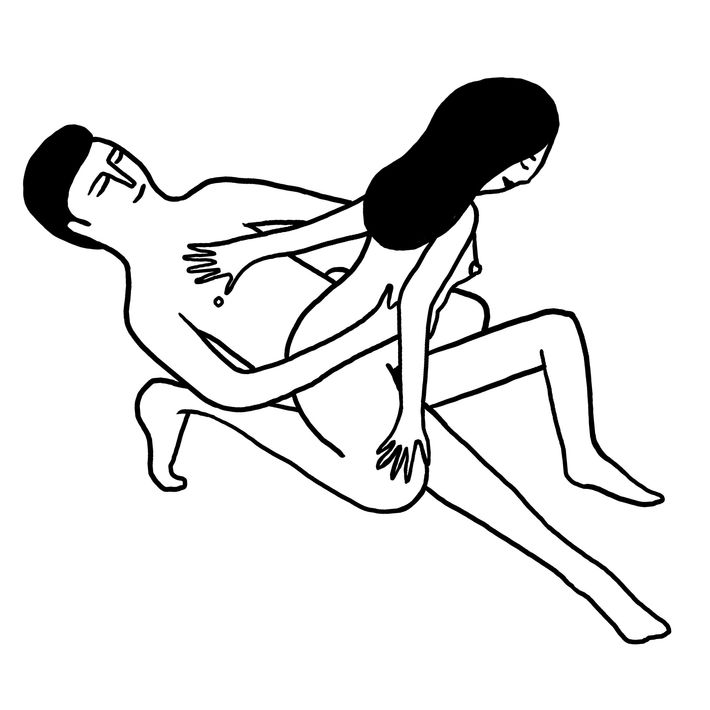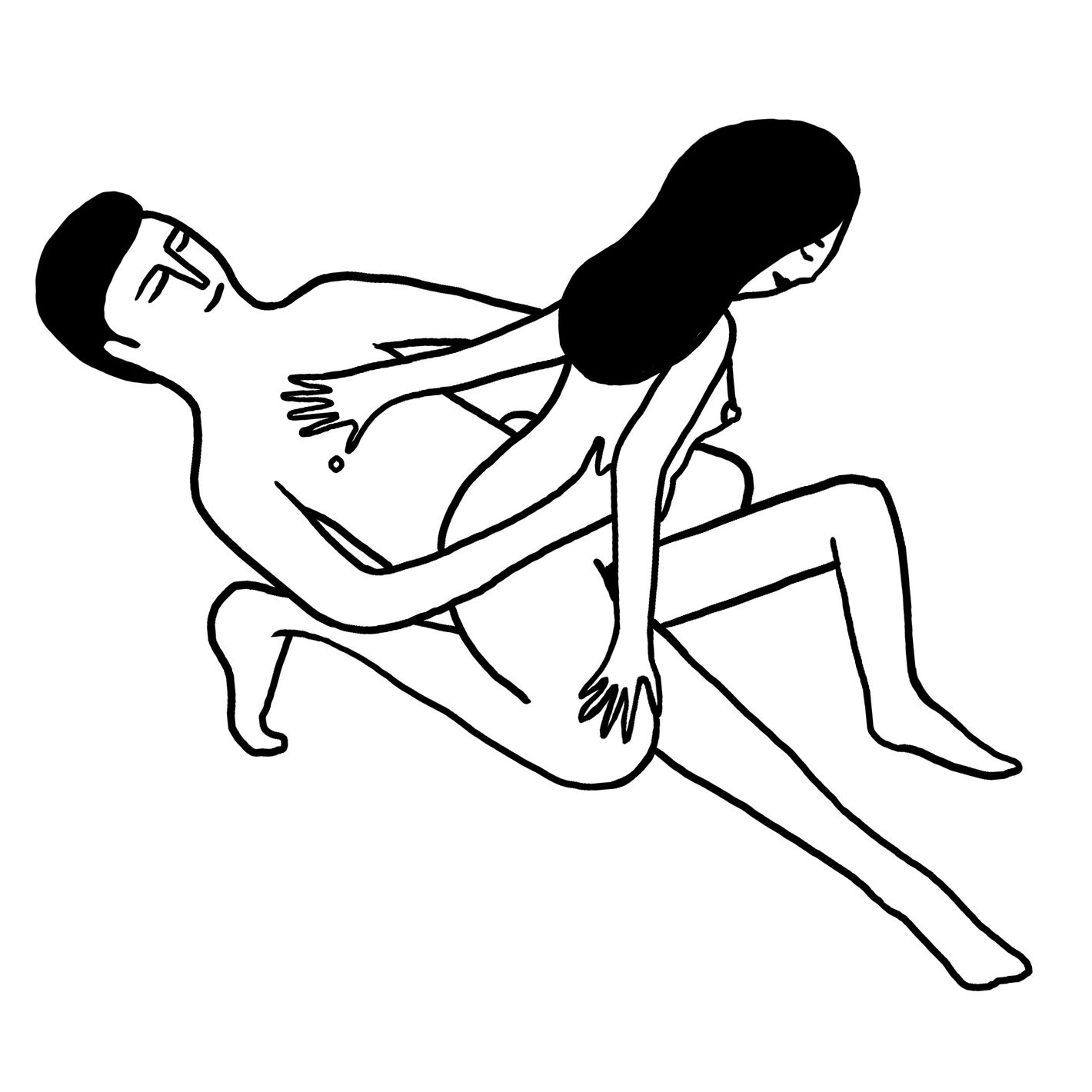 Doggy Style
In which the man enters the woman from behind, and they're either on all fours or lying on their stomachs.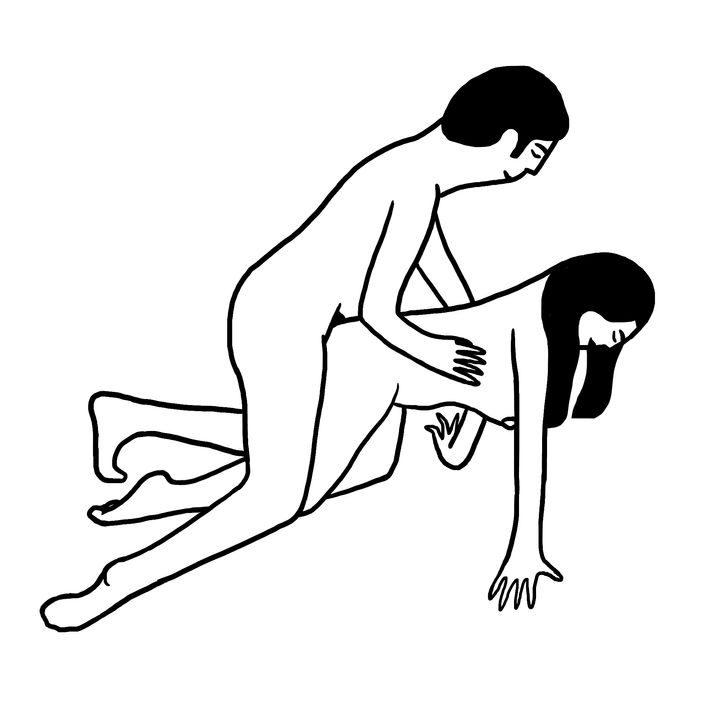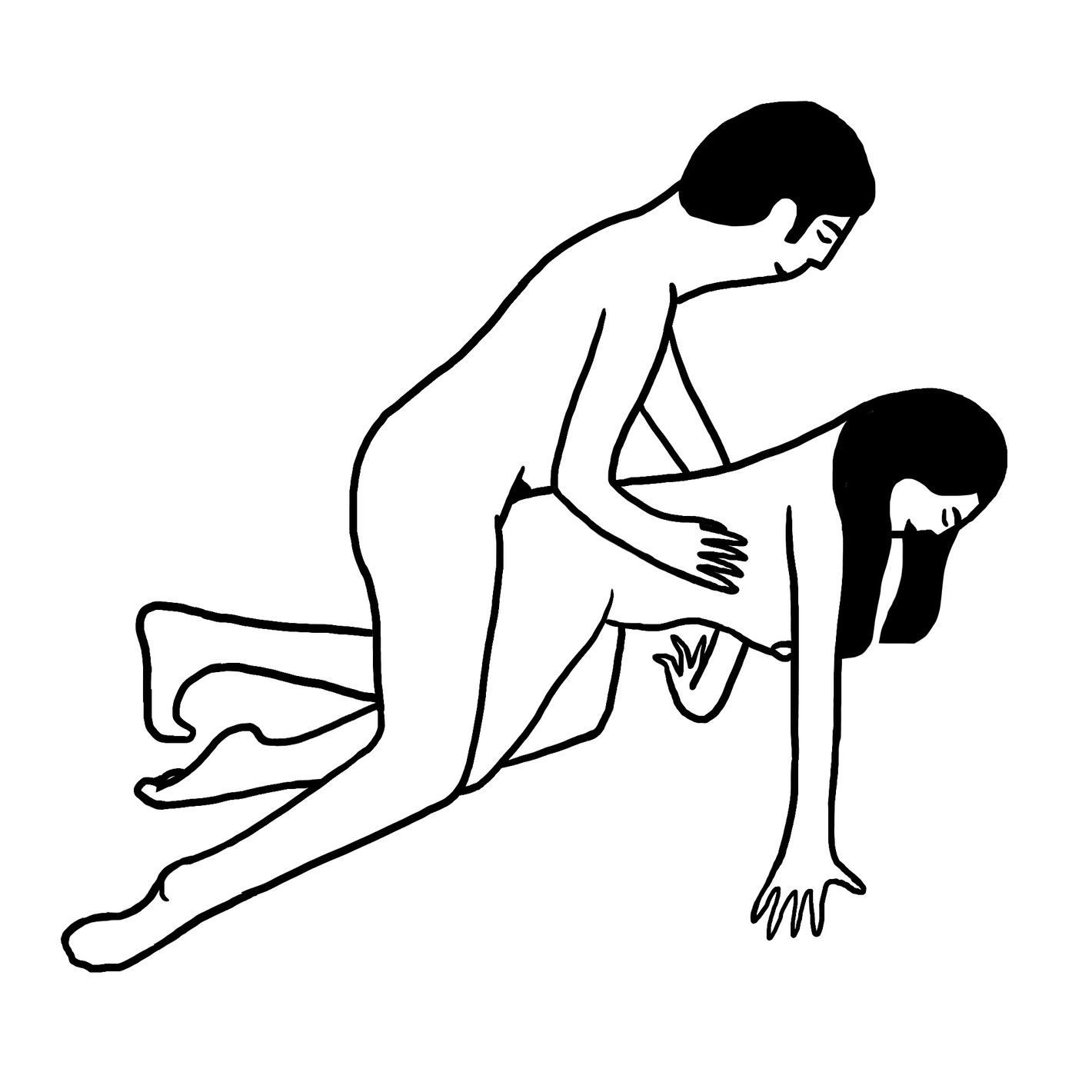 Spooning
In which the man enters the woman from behind, and they're lying on their sides. I briefly considered categorizing spooning as a subset of doggy style, but, once, while we were having sex in this position, a man whispered to me, "This is how they did it in Munich." He was referring to a sex scene in the 2005 film starring Eric Bana as a Mossad agent tasked with retaliating against the attacks of the 1972 Olympics. May that moment be as indelibly burned into your memory as it is in mine.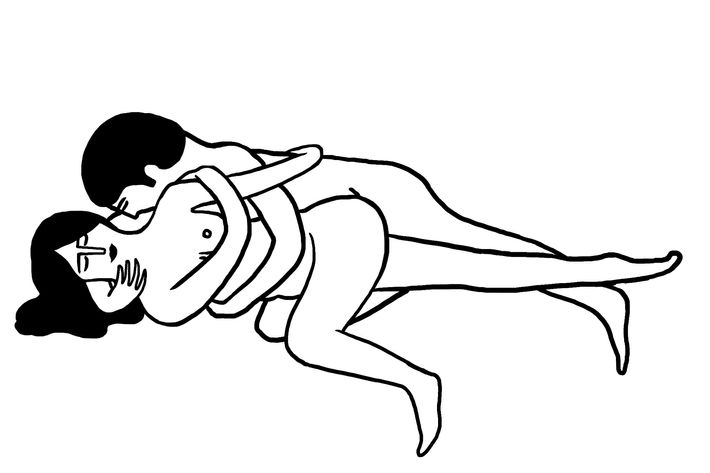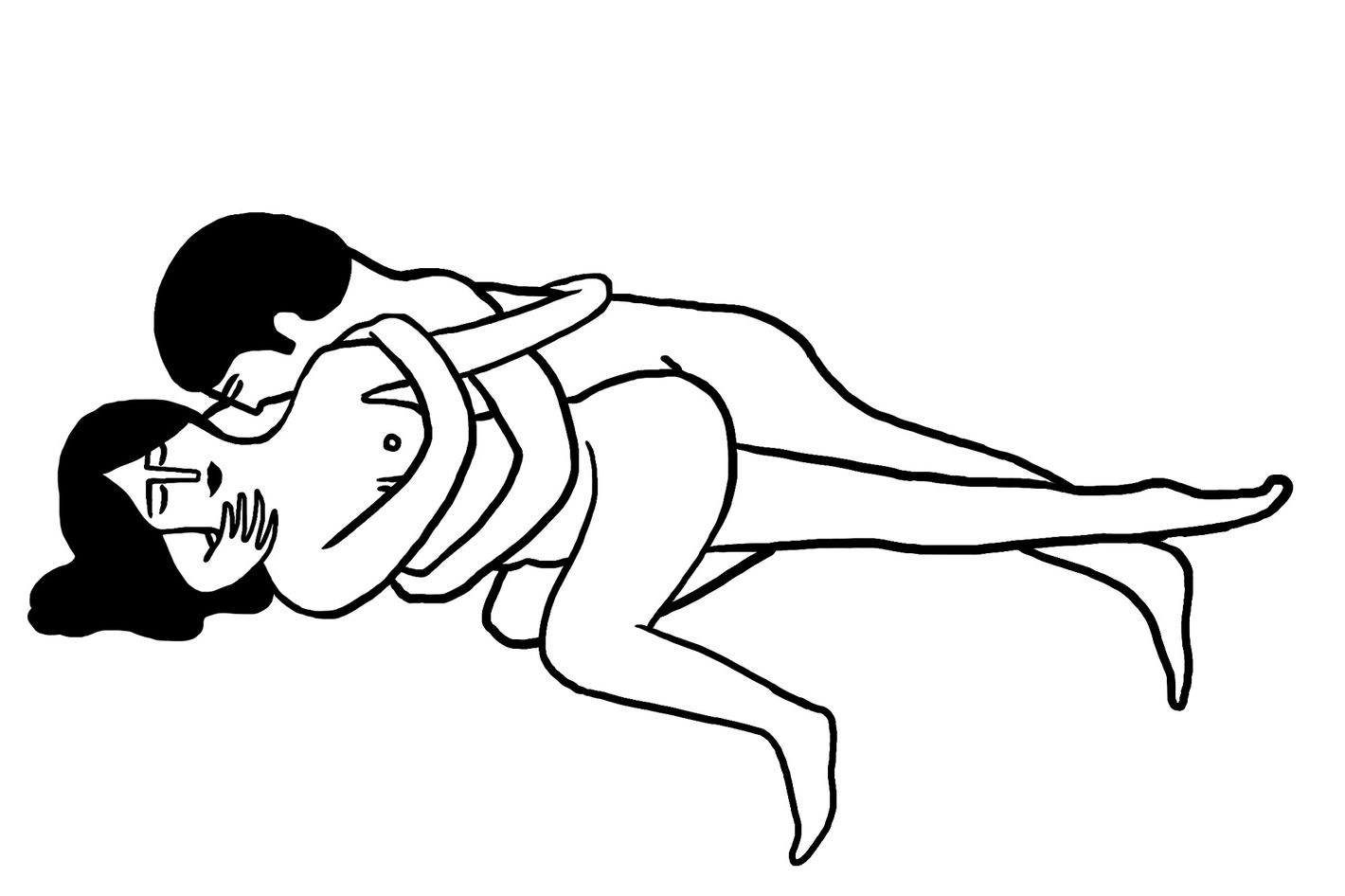 Standing
The standing desk of sex positions, in that everyone feels obligated to try it even though it's not that enjoyable.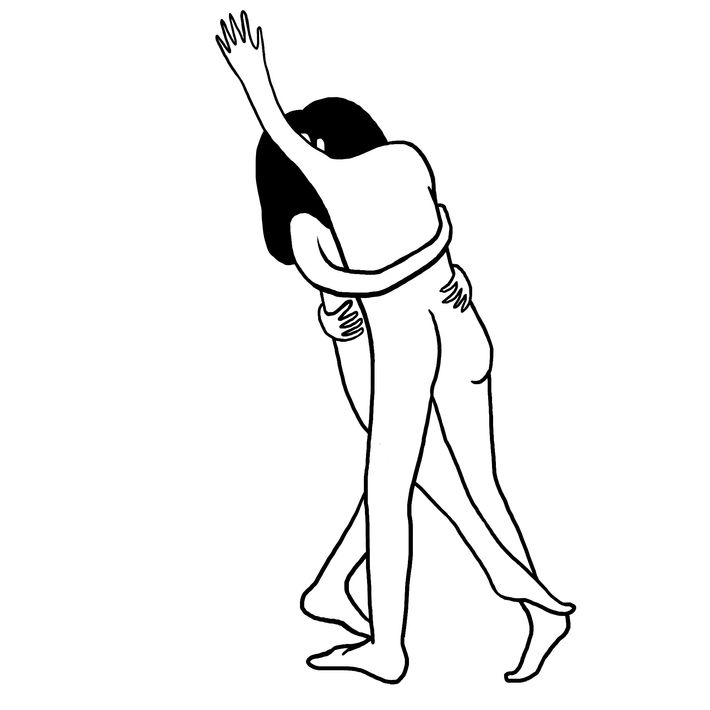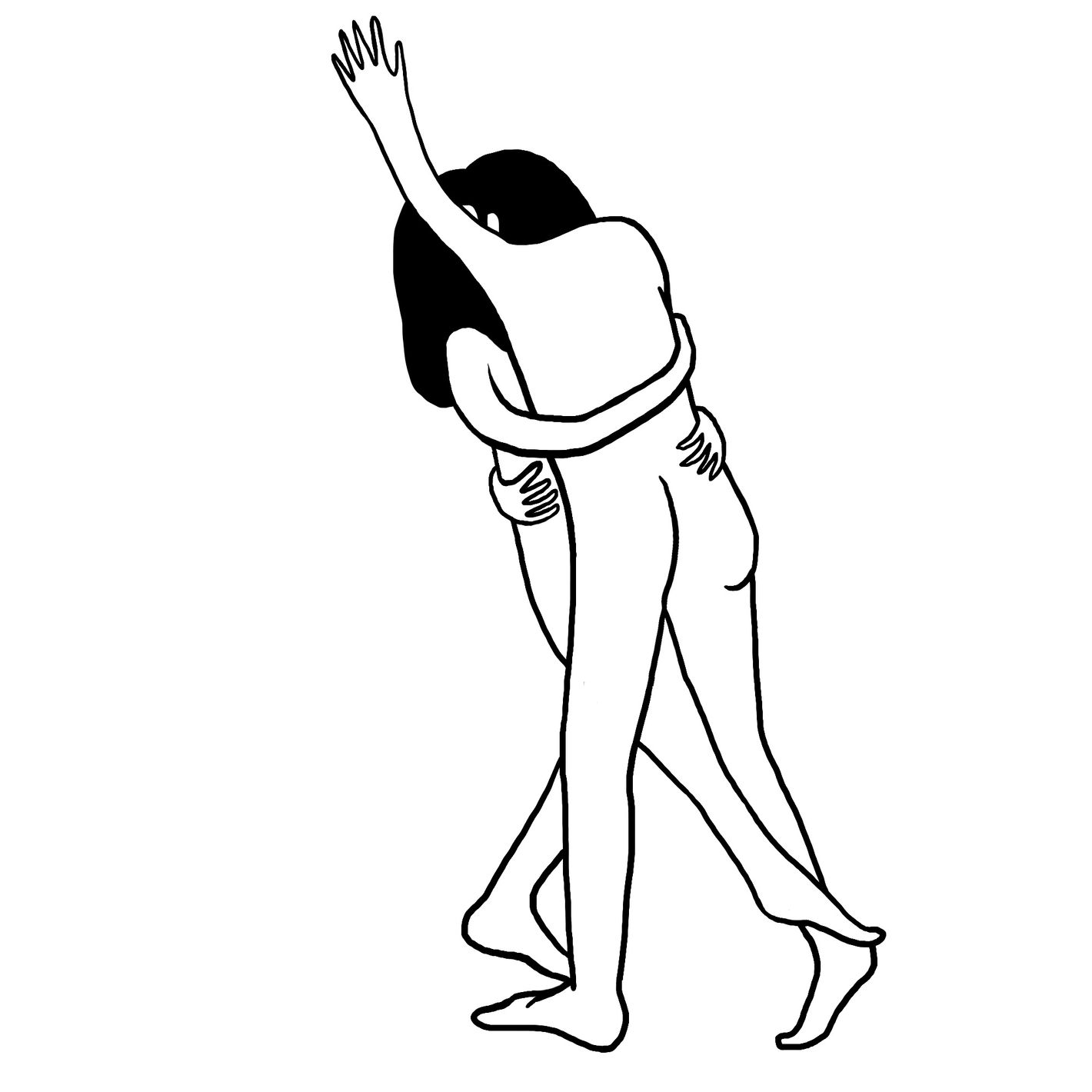 See, six positions. "But what about 69ing?" you may ask. First of all, nice. But as 69ing consists entirely of oral sex, it does not count towards the prerequisite of only penetrative positions.

Every other advertised position is merely a variation of one of these six positions. That's it! You, my sex-having friend, are getting swindled every time you buy a magazine or click an article that promises anything more than these six. Take this Men's Health listicle of 45 sex positions. The fifth position, the "Hot Seat," involves a woman on top of her partner in bed, facing away, as he penetrates her. The sixth position, the "Spin Cycle," is the exact same thing, while seated on a washing machine. In the seventh, "Stairway to Heaven," the couple has moved to a staircase. All of these are just Reverse Cowgirl! (The eighth position on the list is Reverse Cowgirl.)

One exception to this theory is the delicately-named Pile Driver, but scientists say that nobody has ever tried this off of a porn set. (One non-professional couple is rumoured to have given it a shot; they both died immediately.)

"Hold up," you may insist, attempting to shake the image of the Pile Driver from your brain. "What about the Kama Sutra, the ancient Hindu text on sexuality that I bought a ripoff of on sale at a Spencer's Gifts when I was 16?" Well, the majority of the Kama Sutra doesn't even cover sex positions and speaks more generally on issues of love and sexuality. But should you flip straight to that section, everything included is more or less a derivative of the six aforementioned root positions. If you find an outlier, remind yourself that it was written between 400 and 200 BC; people had more time to spend having sex back then because nobody had equally pleasurable modern-day activities they'd rather engage in like streaming HBO Go or refreshing their Twitter notifications feed incessantly.

This isn't to say that anyone attempting to make sex more interesting is wasting their time. There are innumberable ways to get creative in bed (dirty talk! toys! group sex!) that don't involve consulting a manual and doing hamstring stretches in preparation. It's human nature to want to make things better, but when you're naked trying to get your genitals to touch someone else's in a position that looks like something off a depraved Twister box, and the leg cramps start to kick in — is that really more enjoyable than what we started with?