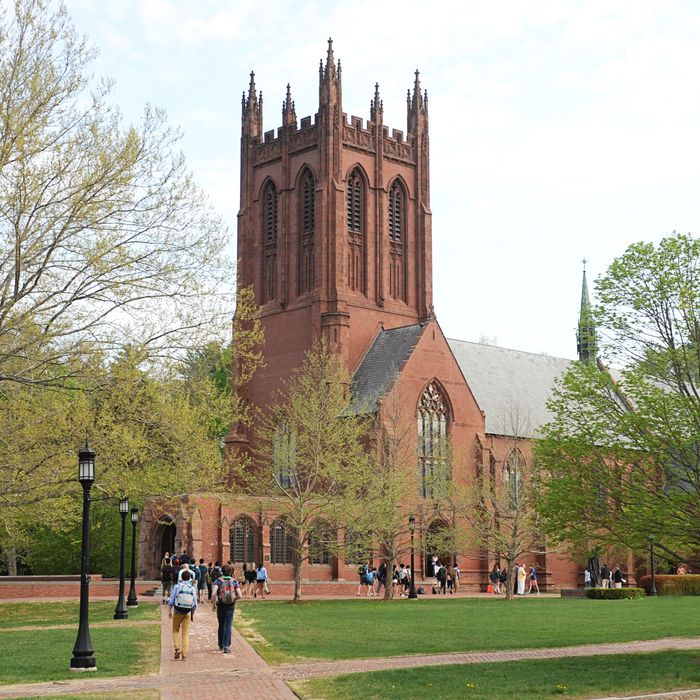 St. Paul's School.
Photo: Peter Finger/St. Paul's School
In 2014, St. Paul's School, a prestigious boarding school in New Hampshire, was shaken by the sexual assault of a then-15-year-old girl. Her accused rapist, the then-18-year-old Owen Labrie, stood trial in 2015. He ultimately wasn't convicted of felony sexual assault, but he was found guilty of misdemeanor sexual-assault charges and was sentenced to one year in jail and a lifetime on the sex-offender registry.
Now the parents of that teenage girl are suing St. Paul's School for "fostering, permitting and condoning a tradition of ritualized statutory rape," which students call the "Senior Salute." Indeed, during Labrie's trial, several students described the competition between senior boys to have sex with as many younger female students as possible before graduation.
St. Paul's responded to the lawsuit with a statement, saying: "We believe this lawsuit is without merit, and we plan to vigorously defend ourselves. We categorically reject any allegations that St. Paul's School has an unhealthy culture. The safety of our students has been and will continue to be the highest priority for our School."
Steven J. Kelly, the lawyer representing the plaintiff, told The Wall Street Journal, "They knew that the children under their care were threatened by this senior salute, by pervasive games of sexual conquest, and they did nothing to stop it."