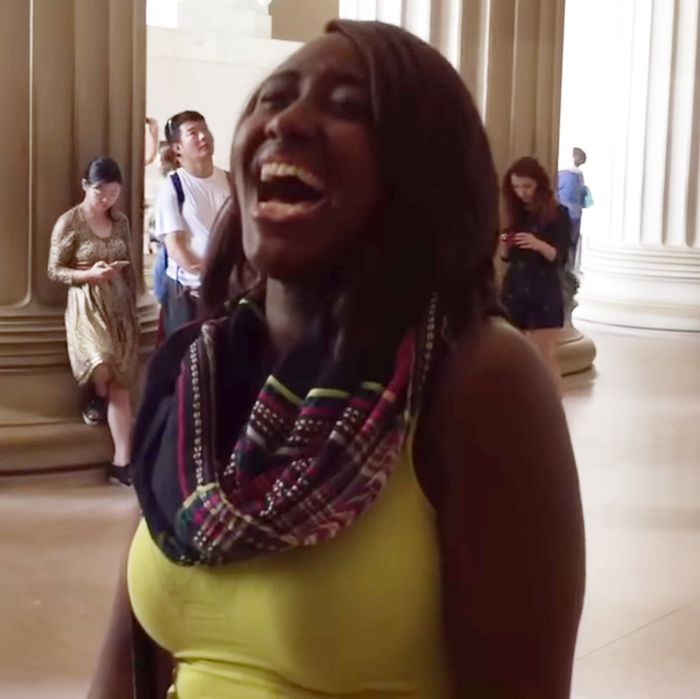 As Independence Day approaches and you realize all this talk of making America great again has you feeling a little nauseated about the future of our country, and perhaps not in the mood for anymore forced patriotism, let Genleah Star Swain correct that for you. At the Lincoln Memorial in mid-June, the assistant principal at a middle school in Tallahassee, Florida, hesitated before deciding to belt out the truth in front of a crowd of D.C.'s finest fanny-packed tourists. She instantaneously became a star.
Swain has predictably garnered an enormous following for her talent, saying on her Facebook page since the video blew up that she is "so wonderfully overwhelmed by the love and support shown by millions of people all over the nation and world," and telling interviewers that she hopes for other "great opportunities touch more lives in this way through music." 
Now that's how you make America great again.