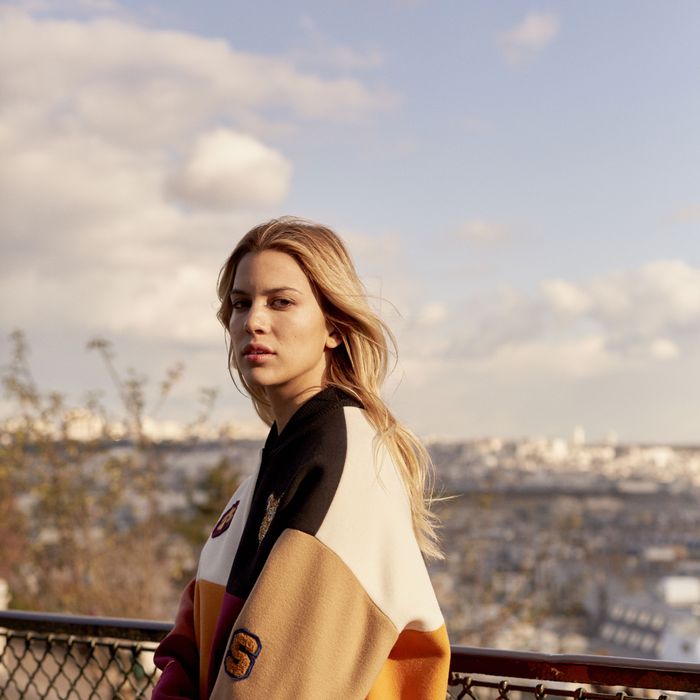 Kenya Kinski-Jones.
Photo: Courtesy of Stella McCartney
Stella McCartney takes on Paris in the new installment of the brand's One City, One Girl series starring model Kenya Kinski-Jones. Instead of the typical dreamy La Vie En Rose view of the city, the film presents an edgier take on Paris as seen through the eyes of a wanderer in tiger-print jackets, denim jumpsuits, and a hot-pink mini Falabella bag (Kinski-Jones's personal favorite).
Kinski-Jones, daughter of Quincy Jones, is a multi-hyphenate DJ-model-activist (because, these days, who isn't?), and possessor of a grungy-girly style in line with the McCartney brand. The One City, One Girl series is an ongoing Stella McCartney project that portrays a city through the lens of an 'It' girl — and allows viewers to shop their closets. For this video, that means hot-pink star-embellished sneakers and cobalt suits. Watch an exclusive preview of her Parisian adventures below; the full video debuts on Wednesday, June 8.