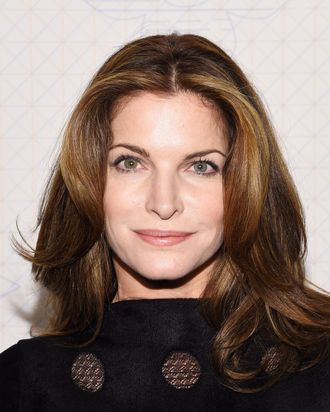 Stephanie Seymour
Photo: Larry Busacca/Getty Images
After making the comment heard 'round modeling circles — characterizing Kendall Jenner and Gigi Hadid as "bitches of the moment" — Stephanie Seymour is walking things back in an Instagram post. It seems she has revised her definition of "supermodel" to include both Hadid and Jenner, who, she says, she was never asked about by name.
I don't usually address rumors, but since feelings have been hurt I would like to set the story straight. At an event last week I was jokingly asked if the "era of supermodels" was over, what should we call the new great "it" girls?? There were no names mentioned, and NO ill intent involved. A supermodel is a supermodel. I respect and admire all these women in my industry, in particular Gigi Hadid and Kendall Jenner. Having been in the business over 20 years I know how hard these women work. Bravo to both Gigi and Kendall for their success!! @gigihadid @kendalljenner
"A supermodel is a supermodel." Very Gertrude Stein. Now, if she were an Instagirl, she'd probably have buried the hatchet via selfie.