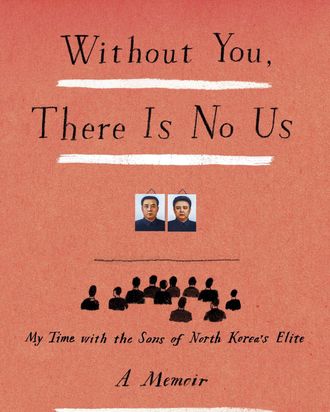 In 2014, writer Suki Kim published the book Without You, There Is No Us: My Time With the Sons of North Korea's Elite. It's the product of the six months she spent as an undercover reporter in Pyongyang, posing as a teacher at an evangelical university; infiltrating North Korea at that level was incredibly risky, to say the least, and the book aimed to give an insider's look into the Hermit kingdom. In an article titled "The Reluctant Memoirist," published in The New Republic, Kim writes of the various hurdles she's dealt with surrounding her book after she left North Korea.
For starters, Kim did not want the book to be marketed as a memoir, fearing that it would downplay all of her reporting, but her editor pushed for it. Kim writes:
"This is no Eat, Pray, Love," I argued during a phone call with my editor and agent.

"You only wish," my agent laughed.

But that was the whole point. I did not wish that my book were Eat, Pray, Love. As the only journalist to live undercover in North Korea, I had risked imprisonment to tell a story of international importance by the only means possible. By casting my book as personal rather than professional — by marketing me as a woman on a journey of self-discovery, rather than a reporter on a groundbreaking assignment — I was effectively being stripped of my expertise on the subject I knew best. It was a subtle shift, but one familiar to professional women from all walks of life. I was being moved from a position of authority — What do you know? — to the realm of emotion: How did you feel?
Aside from revealing the obviously gendered marketing of her book, fellow journalists came forward to decry her reporting methods, and book reviews referred to her as "deceptive," even going so far as to question her ethics because she was undercover. She writes, "My book was being dismissed for the very element that typically wins acclaim for narrative accounts of investigative journalism."
Kim's essay is an eloquent reflection on how being a woman of color led to the reaction to her book — what she calls the "systematic undermining of my expertise."