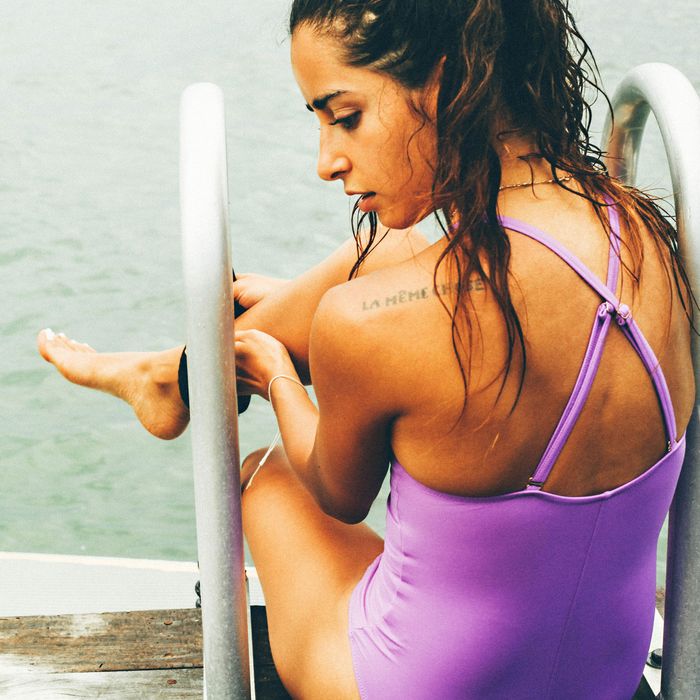 Photographed by Ysa Pérez at the Standard Spa.
Photo: Ysa Pérez
For the Cut's latest Out of the Box feature, we gave six photographers some of the season's best swimsuits and asked them to capture getaways with friends during the first weekend of summer. They went to New Orleans, Brooklyn, Rockaway Beach, and other locales, but let it be known: Miami looked the sunniest.
Photographer Ysa Pérez took a break from practicing jiujitsu all summer and went to one of Miami's most popular spots. "The Standard in Miami is an oasis," she says. "There's yoga all the time, a beautiful pool with music underwater, and it's on the bay. You can pull a boat in there if you want to go have lunch. I was with my classmates. We take jiujitsu together, Brazilian jiujitsu. We train with a black belt. It was like, 'I get to see you guys outside of class!'"
Click ahead to see Kendall + Kylie bikinis, Burberry swim trunks, and some serious jiujitsu moves. Other photographers' swimwear portfolios will appear throughout the week here.
*A version of this article appears in the June 13, 2016 issue of New York Magazine.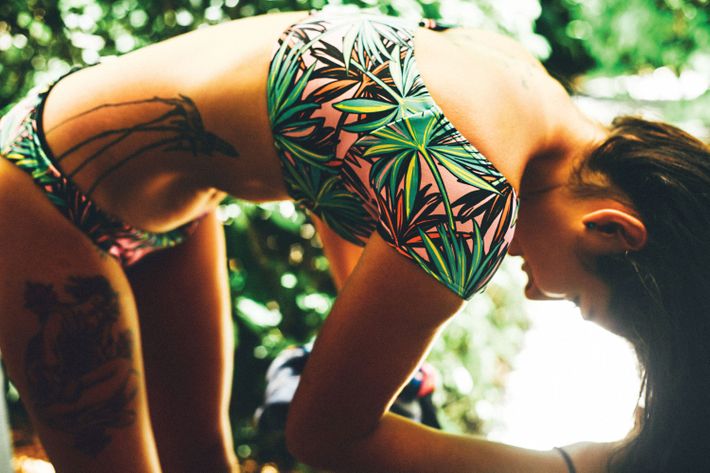 Where: The Standard, Miami Beach