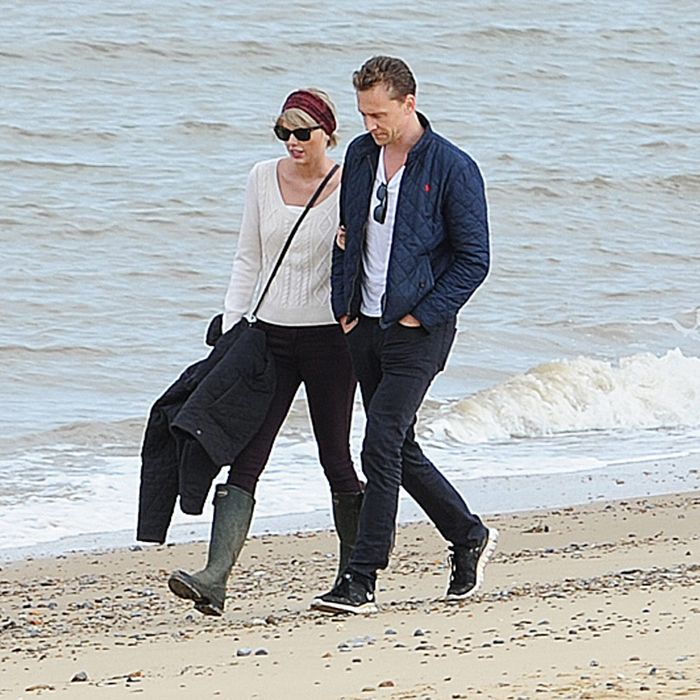 Taylor Swift and Tom Hiddleston.
Photo: Gotcha Images / Splash News
Taylor Swift's favorite place to do it: the beach, with shoes on. It, of course, is the activity best described as "pose with new boyfriend Tom Hiddleston for the paparazzi." Swift has done a lot of that recently: She introduced Hiddleston to the world by kissing his face on a beach in Rhode Island two weeks ago; she met his mom on a beach in her hometown of Suffolk, England on Friday; she walked hand-in-hand with Hiddleston on another Suffolk beach yesterday. Swift and Hiddleston never once removed their shoes.
So, this relationship is serious, yes? Of the new couple's most recent beach outing, a source tells Us Weekly, "[They are] at that point where they just want the whole world to see how in love they are."