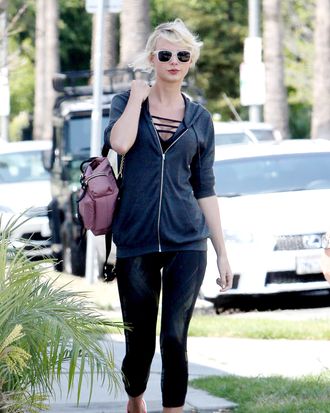 Over the past few weeks, Taylor Swift has been on a whirlwind global publicity tour celebrating her relationship with Tom Hiddleston. And, like any successful rebranding, the new romance has launched in tandem with a style makeover. The bleach-blonde, grungy, future-goth Taylor Swift of early 2016 has been replaced by preppy, Nashville-era Taylor Swift, all A-line dresses and cable-knit sweaters.
But as a longtime observer of Taylor Swift's style evolution, I couldn't help but wonder: When did the transition occur? Let's examine.
Then, on May 24 — a week before her breakup with Calvin Harris — Taylor Swift visited the gym, a garden center, and a Blick art store in West Hollywood. She was sporting bleach-blonde hair and an all-black outfit. Sure, it's athleisure, but still in keeping with the moody aesthetic we had slowly come to accept as our new reality. Little did we know that this inauspicious day of errands would be a day that would live in infamy: Taylor Swift's last goth day.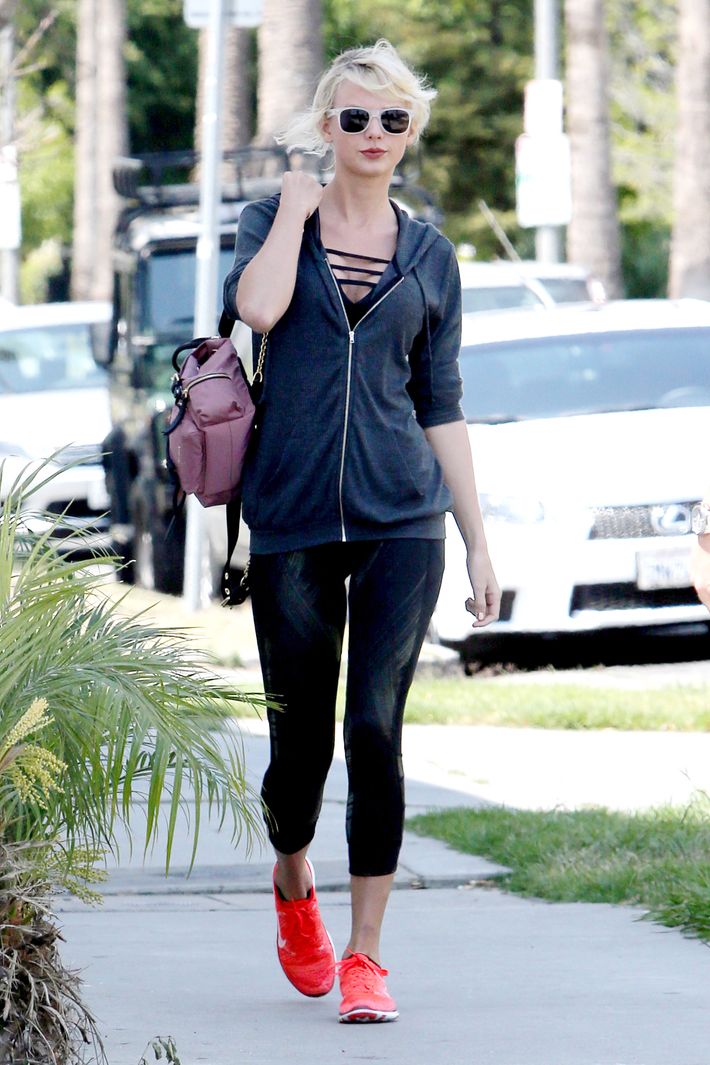 Here we have our first post-breakup T-Swift sighting, at a fan's wedding on June 4. Not goth at all:
Then came new gym attire, a new dye job, and of course, a new boyfriend. And now this:
The end of a (very short) era.