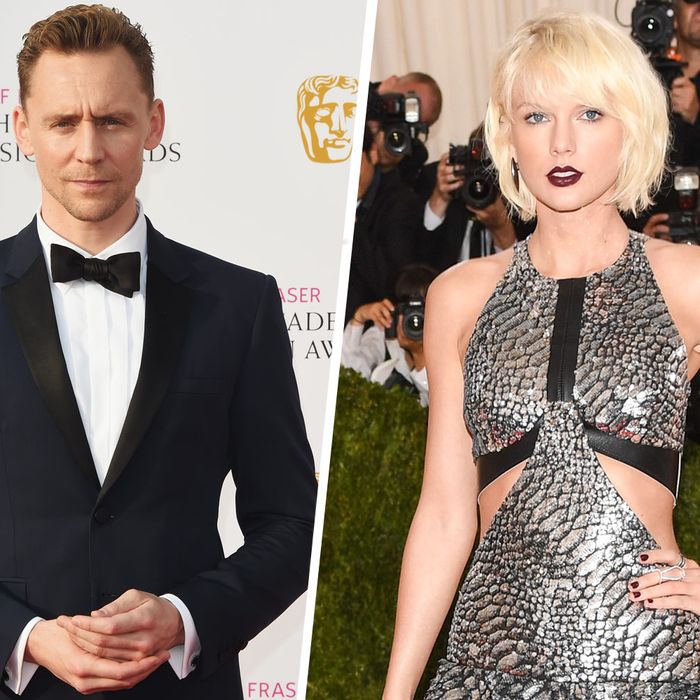 Tom Hiddleston, Taylor Swift.
Photo: Getty Images; BFA
Taylor Swift, commander of lean-bodied white men ages 17 to 38, reportedly broke up with Calvin Harris (real name: Adam Wiles) (real occupation: DJ) two weeks ago. Yesterday afternoon, she was spotted making out with actor Tom Hiddleston on a rock in Rhode Island and there are so many photos of it am I still breathing?
Wow!
The Sun has the "world exclusive" gallery, titled "TINKER TAYLOR SNOGS A SPY," which you can view here. It's not clear whether Hiddleston and Swift knew they were being photographed, but Taylor Swift always knows when she's being photographed.
Though this exclusive news has shocked the world, the pairing isn't completely out of nowhere. The two were videotaped dancing at the Met Gala last month.
Congratulations to Tom Hiddleston for testing well with early audiences. Meanwhile, earlier today: