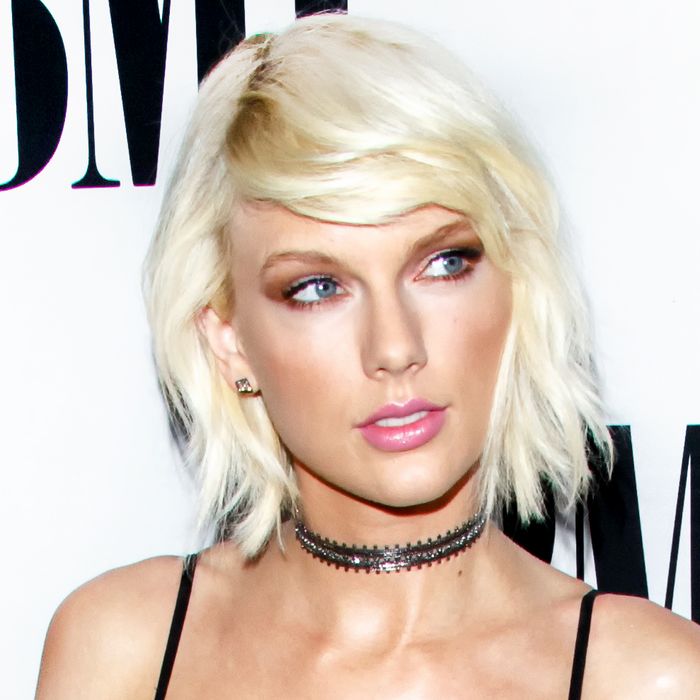 A Taylor Swift surprise.
Photo: Mark Davis/2016 Getty Images
The next time a married person is going on about how fabulous their wedding was, ask them if any world-famous pop stars showed up to serenade them during their first dance.
Almost everyone was shocked when Taylor Swift appeared like a magical Aryan unicorn to perform a bare bones version of "Blank Space" at the wedding of Kenya Smith and Max Singer in New Jersey this past weekend — everyone except Max's sister Ali, who had been planning the surprise with Swift for months.
Unfortunately, there's a sad story behind the surprise. According to People, Ali got in touch with the pop star in April about the death of her and Max's mother. Max and Kenya held a private ceremony in his mother's hospital room so she could be present for their wedding, and their mother-son dance was to "Blank Space."
Swift didn't come empty handed to the wedding, of course; her gift was a personalized card for the couple decorated with watercolor flowers and the lyrics, "So it's gonna be forever." That was definitely not on their wedding registry!
Wonder if she brought a Vogue reporter with her?