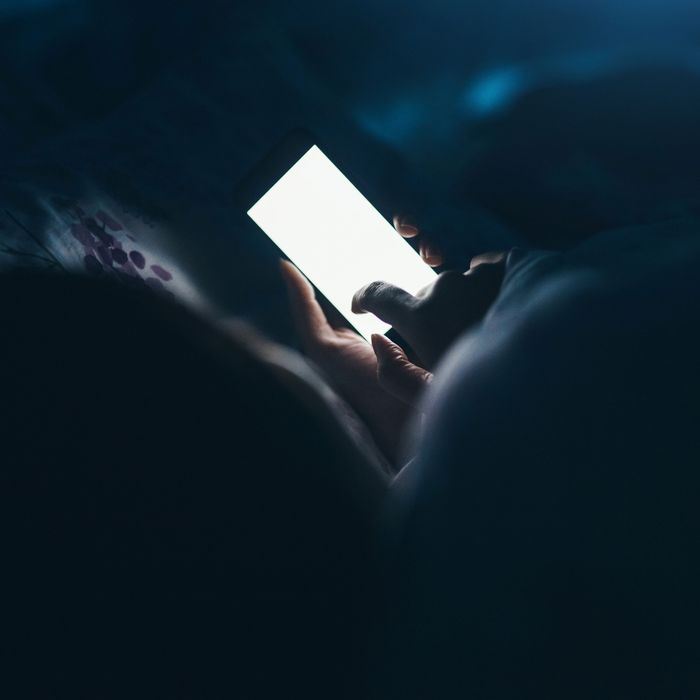 He posed as a female porn recruiter on Facebook.
Photo: Yiu Yu Hoi/Getty Images
A Seattle tech writer who's written for the likes of Forbes and Gizmodo allegedly posed as a female porn recruiter and catfished multiple women into having sex with him as "auditions." He has yet to be arrested.
Freelance journalist and photographer Matt Hickey was named in an investigative report by Seattle's alt-weekly The Stranger, which claims Hickey pretended to be a female indie-porn recruiter named Deja Stwalley on Facebook. Posing as "Deja," a blonde woman in a blue romper, Hickey allegedly solicited* at least six women (all of whom hoped to break into the porn industry) to have sex with Deja's ex-boyfriend, a photographer named "Matt," as an interview for the job.
The Stranger presents several pieces of evidence pointing to Matt Hickey, including this: Three* of the six women claim they had sex with Hickey and identified Hickey's photo as the "Matt" they were meant to audition with. After one woman shared her story in a private Facebook group for Seattle feminists, one member of the Facebook group posed as an aspiring sex worker, contacted Deja, and received an email address from seattle.talent@gmail.com. Hickey allegedly sent an email to a friend with that same email address in 2010, according to The Stranger. The friend asked about the new email address. "Something I use for a client's website," Hickey replied. The Stranger also found a real Deja Stwalley who went to middle school with Hickey. She knew nothing of a porn-recruiter profile under her name but said Hickey was interested in her in grade school: "He had a weirdo crush on me."
The six women who claim Deja solicited them* for sex all met one another after one woman shared her story on Facebook. They all believe Deja's profile was fake and consider what happened sexual assault or fraud. The Stranger reports the law is hazy in cases of sexual assault like this (and some officials may be unwilling to help) because the women gave consent under false pretenses. In Washington State, a first-degree rape charge requires "forcible compulsion" (like threats, harm, use of a deadly weapon, or kidnapping); the state defines lack of consent as "actual words or conduct indicating freely given agreement."
Three women have approached the police with varying results; they say they're not being taken seriously. One woman filed a report with the Bellingham Police Department in May and says a male officer told her it would be difficult to prosecute her case as sexual assault; she was told to wait six weeks for a copy of her report. Another went to the Seattle Police Department on June 3. "[The detective] said everything that I'm telling him is really fucked up, but that there are no grounds for a sexual assault case," she said. A third woman said the Seattle Police Department turned her away with a business card when she approached them about Deja Stwalley.
The Seattle Police Department told The Stranger it has opened several investigations but hasn't arrested anyone. Hickey refused to comment for the story and mentioned he has a lawyer. His Twitter account has been disabled, and his website reads, "Don't believe everything you read, please. I'll have more to say soon when I'm able to."
Las Vegas defense attorney Dayvid Figler told The Stranger a prosecutor could try the case as third-degree rape that violated consent via a misrepresentation of facts, meaning the women didn't "freely" give consent for sex. A prosecutor could also try the case on Washington's fraudulent-misrepresentation laws.
"I think that you would probably have on some level a tough case because there is this stigma attached: 'Oh, those stupid girls, they got what they deserved trying to get into a sleazy world,'" he said. "You're dealing with public opinion about this sort of thing. But [allegedly], they were essentially raped. Their consent was based on a false premise."