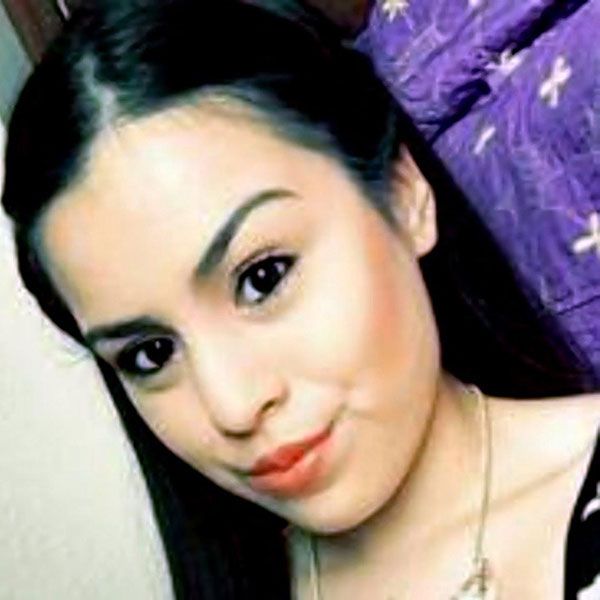 15-year-old Karen Perez.
Photo: Courtesy of Facebook/Karen Perez
A teen in South Houston, Texas, allegedly raped and murdered his 15-year-old girlfriend while chillingly recording the killing on video. On Monday night, her body was found stuffed under a kitchen sink in an abandoned apartment building.
Investigators say the unnamed boyfriend, also 15, texted Karen Perez last Friday, ordering her to skip class and meet him at South Houston High School's tennis courts. He threatened to kill her if she didn't, warning her life would "end on bloods." Perez appears to have met him that afternoon — surveillance video from a taqueria near the high school shows her leaving the restaurant hand-in-hand with one of two boys.
The boyfriend and two friends allegedly took her to an abandoned apartment complex where students are known to go for drugs and sex. After his friends left, police say the boy recorded himself sexually assaulting and choking Perez after she said no. In a pitch-black video Perez can be heard pleading with him: "I don't want to, I told you I don't want to!" to which, while strangling her, he replies, "I told you." Her last words were "I don't want to die."
Perez was reported missing after she didn't come home from school on Friday. The boyfriend reportedly reappeared at the taqueria around 6 p.m. that night, sweaty and dirty, and asked to use the phone for an emergency. Perez's family went to the boyfriend's house, but he said he didn't know where she was. When his father suggested searching the neighborhood, prosecutors say the boy refused: "You won't find her," he said. "She is dead."
His father went to the police, and told them he believed his son killed Perez. He allowed them to search the house. The threatening texts and chilling video were found on one of two phones belonging to the teen. When police showed him the disturbing evidence and asked if he killed her, he reportedly replied, "Yes I did. That's all I'm saying."
The boy was arrested, charged with murder, and is currently being held in juvenile detention. He made his second appearance in court on Thursday, where the judge deemed him "a danger to himself or the community." He was sent back to juvenile detention and expected to return every 10 business days, when a judge will determine whether or not he should be released. "This is an ongoing investigation that is in its very early stages," his attorney said, " so we ask that the public reserve judgement until all the evidence is collected and evaluated."
Three cousins of Perez have raised over $7,000 on a GoFundMe page for funeral expenses and legal fees. "We thank you for all your support from the bottom of our hearts," they write. "Rest in peace sweet girl."