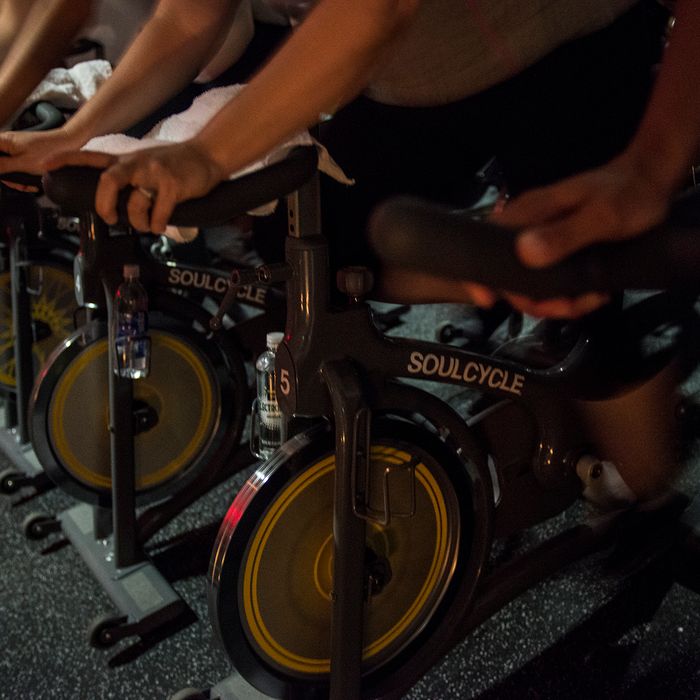 "Carmen was in serious peril." Photo: Yue Wu/The Washington Post via Getty Images
People reports that Carmen Farias, of California, is suing SoulCycle after allegedly injuring herself when, in her first SoulCycle class, she was "shamed" by her instructor. She claims Angela Davis (a.k.a. Oprah's favorite SoulCycle instructor) "barked at her" for taking a break, causing her to pedal faster and dislocate her ankle.
The court documents state that Farias fell off the cycle — the yelling was just too overwhelming:
"The shame caused Carmen to momentarily attempt to pedal faster. Her legs were shaking. Carmen had to stop the pedals from turning, but she did not know how to stop the pedals. Carmen was in serious peril. Fatigue and disorientation overcame Carmen and she fell to her right and off of the saddle of the spinning cycle."
Regardless of whether the term is grossly exaggerated, "serious peril" is never what I want to hear associated with a workout class. Just not worth it.