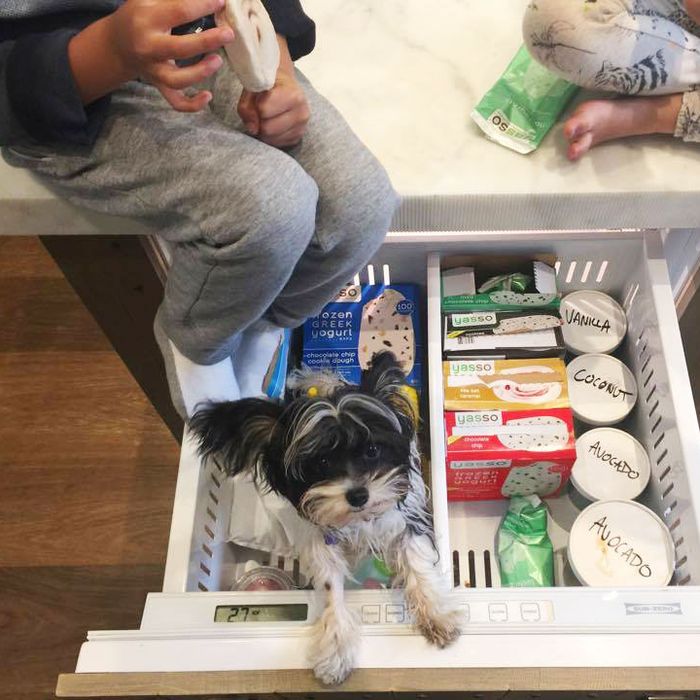 Photo: Tom Brady/Facebook
Prolific cookbook author Tom Brady posted a photo of his freezer on Facebook today with the caption, "I turn my back for one second and Fluffy's in the freezer … At least she didn't get into the avocado ice cream! #chillydog."
Fluffy the dog is indeed in the freezer, along with some unlabeled ice cream tubs and some extremely labeled Yasso Frozen Greek Yogurt bars. Two children, presumably Brady's offspring with model Gisele Bündchen — Benjamin Rein and Vivian Lake — perch atop the freezer, eating the Yasso Frozen Greek Yogurt bars.
There is speculation that Brady, who famously doesn't even eat dairy, posted this all as sponsored content. But will Fluffy, the center of the stunt, ever even see a cut of the profits?
The Cut reached out to Yasso for comment, but has yet to hear back. Meanwhile, Fluffy has asked us to respect her privacy during this difficult time.