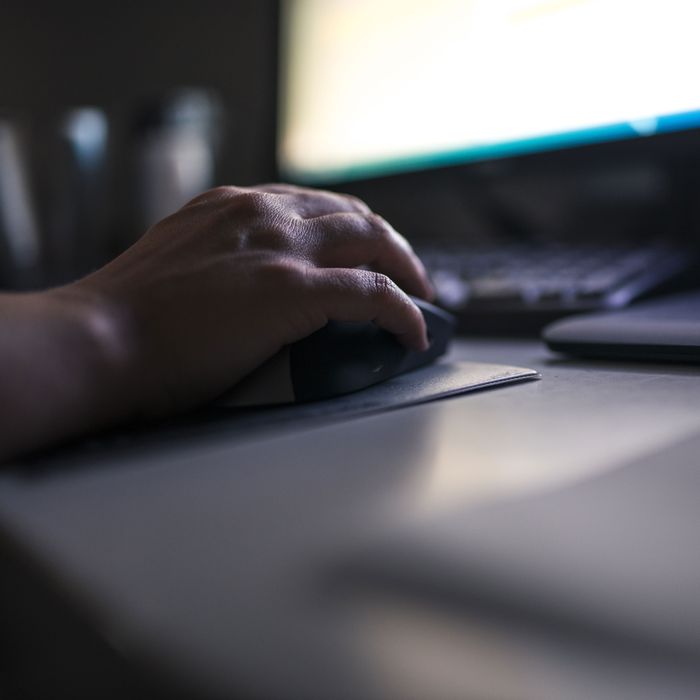 Photo: AzmanL/Getty Images
Online harassment of women is nothing new, but a recent bout of trolling could have deadly consequences for some young women in the Middle East.
The Daily Beast reports Twitter user @old_gaes, whose account has since been deactivated, spent Sunday night attempting to expose young, pro-LGBT users or ex-Muslims to their governments. These users often tweet under fake names for safety concerns — and for good reason. In Kuwait, for instance, blasphemy can lead to a death sentence.
One such target, @Pharaohoe, is allegedly a 16-year-old girl in Kuwait. "This is the end of another atheist and we should continue exposing every Arab atheist child to their parents who do not know of their atheism," @old_gaes wrote above a screengrab of one of @Pharahoe's tweets. He also told others to report her to governmental authorities, and many of his followers piled on. For instance, user @iBxdr wrote, "Arab gays and atheists live amongst us, but if every person got up and defended his faith and spread Dawah (education) to every gay and atheist, they would disappear from Twitter."
By Monday, @Pharaohoe's account was deleted, but not before she tweeted "they fucking found me."
"His entire account is of him reporting LGBTQ and ex-Muslims, or harassing them until they deactivate," Afra, a Dubai-based user told the Daily Beast. In other tweets, she pointed out that @0ld_gaes specifically targets minors and young women.