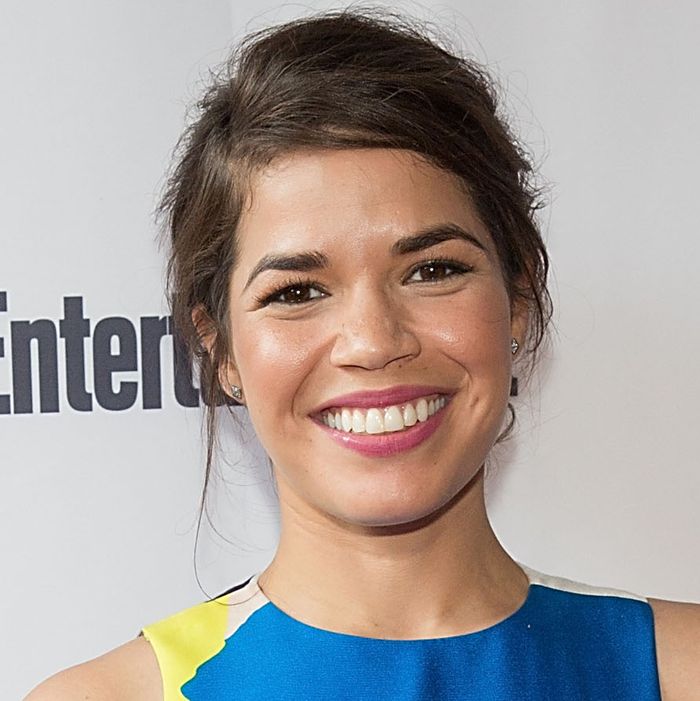 Hashtag: Betty Reboot
Photo: Rick Kern/2016 Getty Images
With the wonderful world of streaming services more abundant than ever in 2016, the chances of your favorite shows of yesteryear returning for a few episodes are now higher than ever. (Hello, Gilmore Girls.) Inherently aware of this nostalgia, the cast of Ugly Betty — who reunited Saturday night at the ATX Television Panel — were armed and ready to pitch a potential revival.
"Hulu's going to pick us up for a two-hour special," America Ferrera, who starred as the titular Betty, initially joked, before continuing in all seriousness: "That's not true, but if you tweet it … everybody here take out your phone. Hashtag: Betty Reboot. We need a hashtag and tweet it out and then we're going to get Hulu to buy a two-hour special."
The rest of the cast present — Michael Urie, Tony Plana, Eric Mabius, Ana Ortiz, Vanessa Williams, Mark Indelicato, Rebecca Romijn, Ashley Jensen, and Judith Light — also seemed delighted at the idea of a revival. "Here's the only thing I know for sure — if we were to do something, it would be a dream, but everybody on this stage would have to be involved. And Becki Newton," showrunner Silvio Horta said. "There's a lot more stories to tell." A Mode across the pond, perhaps?