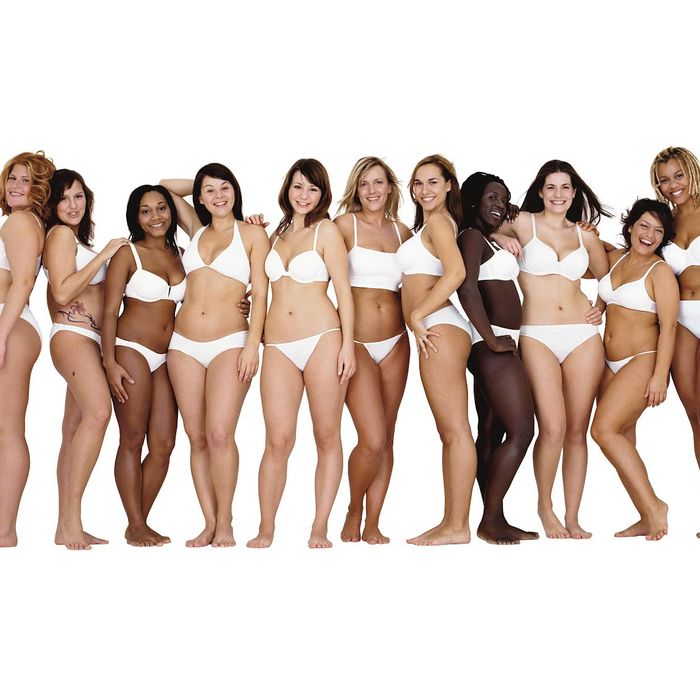 Dove's Real Beauty campaign
Photo: Dove
Unilever, the global corporation that owns Dove and Axe, is repositioning its advertising following two years of global research. The company is pledging to eradicate all sexist stereotypes from its advertising after research found that only 2 percent of ads show intelligent women, 3 percent of ads feature women in leadership roles, and only one percent of ads show women being funny. Forty percent of women surveyed said they did not identify at all with women in advertising.
Unilever's chief marketing officer, Keith Weed, said the company's new strategy will give women in its ads "authentic and three-dimensional" personalities, highlight their "aspirations and broader achievements," and show beauty as "enjoyable, non-critical and in perspective."
Dove has been lauded for such efforts since its Real Beauty campaign, which launched in 2004, used empowerment to sell soap. Meanwhile, Axe, whose entire vibe once hinged on the idea that their fragrances make women unreasonably horny, might have some catching up to do.
Next up: Can we get rid of those yogurt ads that purport all women believe flavored yogurt is an acceptable substitute for dessert?