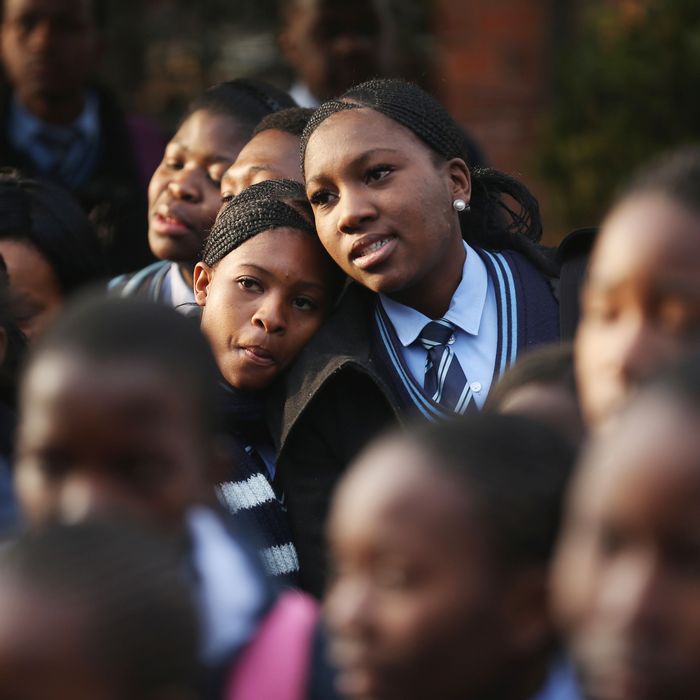 South African schoolgirls.
Photo: Christopher Furlong/Getty Images
In January, the mayor of the Uthukela district in South Africa announced the "Maiden Bursary Awards," a college scholarship given to 16 girls who had remained virgins through their high-school years. The idea, Mayor Dudu Mazibuko told press at the time, was thought up as a way to curtail pregnancy, exploitation, and STDs.
But the Commission for Gender Equality ruled on Friday that the entire concept is "fundamentally discriminatory." The scholarships had also received international backlash from women's-rights groups. The commission who ruled against the virginity scholarships on Friday said that they "go against the ethos of the constitutional provisions in relation to dignity, equality and discrimination" and that "virginity is not intrinsic to the task of studying."
The district has been given 60 days to respond to the commission's recommendation.