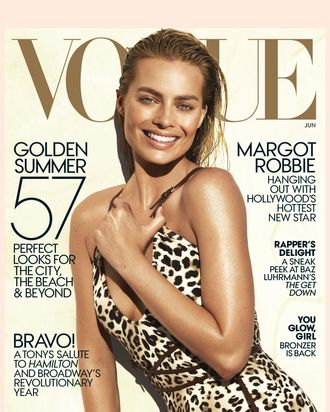 Members only.
Photo: Courtesy of Vogue
Vogue is stepping up its subscription experience for just a few extra bucks, reports Fashionista. For $200 a year, readers will get an all-access subscription to Vogue and a couple of other perks.
According to an email Fashionista received from Vogue, the package includes a six-month gift subscription to Vogue, the 2016 Met Gala Special Issue, "access to Facebook Live Q&As with Vogue editors," and a Clare V. clutch.
But this isn't open to just anyone looking for a new accessory: The subscription, as of now, is only available to "friends of Vogue." It may be invitation-only, folks, but keep that $200 handy.