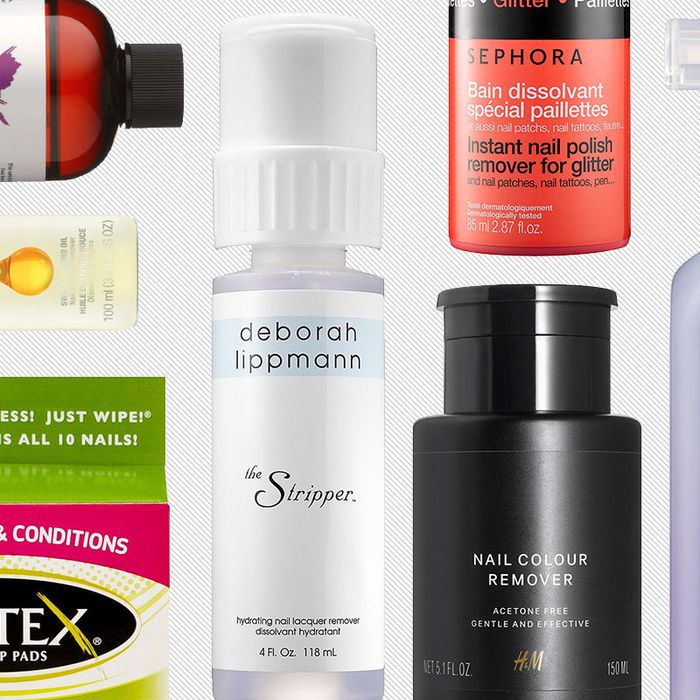 Finding the perfect polish is important, but locating the perfect solution to removing it later is paramount. After all, the quality of your nail polish remover determines how quickly you can move on to painting your nails once again, and it can even impact the longevity of your manicure. Acetone-based removers are effective and quick, but drying. Non-acetone removers are traditionally terrible, but are a viable option for acrylic nails.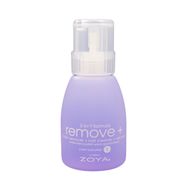 Zoya Remove+, $10 at Ulta
What's the difference between a "polish remover" and a "nail cleaner"? Who knows! But that didn't stop Zoya from accenting the distinction on the Remove + packaging. Here's what you should know about the "3-in-1" formula, which, according to Zoya, preps nails for polish application as well. It's acetone free, smells a bit like baby shampoo, and arrives in a pump dispenser, not dissimilar to what you'd find in a salon. The lack of acetone means your nails won't feel dry, but it removes polish relatively quickly all the same. Worthy of a gold star in our book.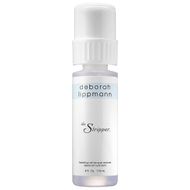 Deborah Lippmann The Stripper, $19 at Neiman Marcus
Celebrity manicurist Deborah Lippmann must have had a good laugh when she named her nail polish remover The Stripper. And another one when she priced it at $19 (LOL). Like Zoya's version, the remover is dispensed via a pump. Unlike Zoya, acetone is a key component in the formula. What's exceptional about The Stripper is its smell, which reminds me of lavender laundry detergent. Removing polish is extraordinarily easy when you apply Deborah's special method, which is to leave a soaked cotton pad on your finger for five seconds and then gently remove the pad from your nail. It's a great and effective polish remover, but is it worthy of a full Jackson? Probably not.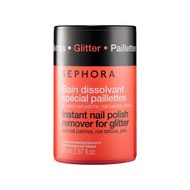 Sephora Instant Nail Polish Remover for Glitter, $9.50 at Sephora
If you elect to wear glitter on your nails, then you volunteer for the aftermath. Usually that comes in the form of soaking your nails in acetone until your cuticles fall off. Sephora's glitter remover isn't that bad. Is it drying? Of course. You can't remove sparkles without the drying heavy-hitters. But it smells nice (like white peach, to be exact) and it sweeps away glitter with relative ease. To use, dip a finger in the remover-soaked pot for 10 seconds and then brush your nail against the included sponge. Easy as pie.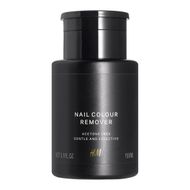 H&M Nail Colour Remover, $5.99 at select H&M stores
For a no-frills nail polish remover that gets the job done, look to H&M's Colour Remover. In what seems to be a trend, the bottle is fitted with a pump dispenser that allots the perfect amount of formula to soak a cotton ball. The acetone-free liquid doesn't leave nails dry, but it doesn't moisturize like the oil formulas either. The scent errs on the chemical side, and I noticed it took a slightly longer time to completely remove polish. But for $5.99, that's just fine.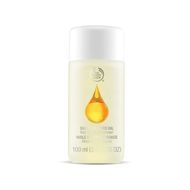 Body Shop Sweet Almond Oil Nail Polish Remover, $10 at The Body Shop
The Body Shop's oil nail polish remover is the gentlest of the pack. Using an acetone alternative, the non-nauseating fragranced formula dissolves polish — glitter, too — without much difficulty. Because it's made from oil, the formula leaves behind a slight residue on nails. This is a good thing if you're worried about dry cuticles. If, on the other hand, you plan to paint your nails immediately following application, wash your tips with soap and water first. This ensures a long-lasting manicure.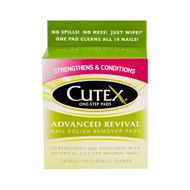 Cutex Advanced Revival Nail Polish Remover Pads, $3.99 at Drugstore.com
A lot of nail polish remover pads miss the mark. Cutex's do not. Each perfectly packaged pad handily removes polish. They're super convenient for travel and won't dry out your nails. You might feel close to running out of surface area on the pad, but nope! The pad always finds a way to finish what it started.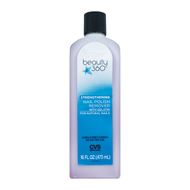 CVS Nail Polish Remover, $3.49 at CVS
CVS's nail polish remover is fairly drying and fumigates the air with the scent of acetone, but for $3.49, what exactly did you expect? It's not all bad news. The formula sweeps away glitter and any other kind of polish easily. Two to three cotton balls should be plenty to undo all ten fingers.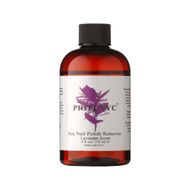 Priti NYC Soy Nail Polish Remover, $22.50 at Credo Beauty
Priti NYC's non-toxic formula is surprisingly brilliant at removing glitter, even with its lineup of puny, hippie ingredients. I completed a set of nails with three cotton balls in a matter of minutes. The soy-based polish remover smells quite nice, too. (I wouldn't call the scent "white flower," but it does smell ambiguously delightful.) And much like the Body Shop's version, it moisturizes the cuticles as well. Just make sure to wash your hands after application. It leaves an oily film on nails.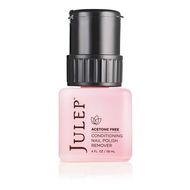 Julep Conditioning Nail Polish Remover, $14 at Julep
If your nails are sad, brittle slates of keratin, consider this remover from Julep. For an acetone-free formula, it dissolves polish (even glitter) quite nicely (but not as easily as, say, the CVS remover that contains acetone) and bathes your fingertips in an oily residue. Like the other oil-based removers, you'll have to wash your hands for a clean, non-sticky nail bed, but at least your nails will smell great. You can thank an unidentifiable sweet fragrance for that.