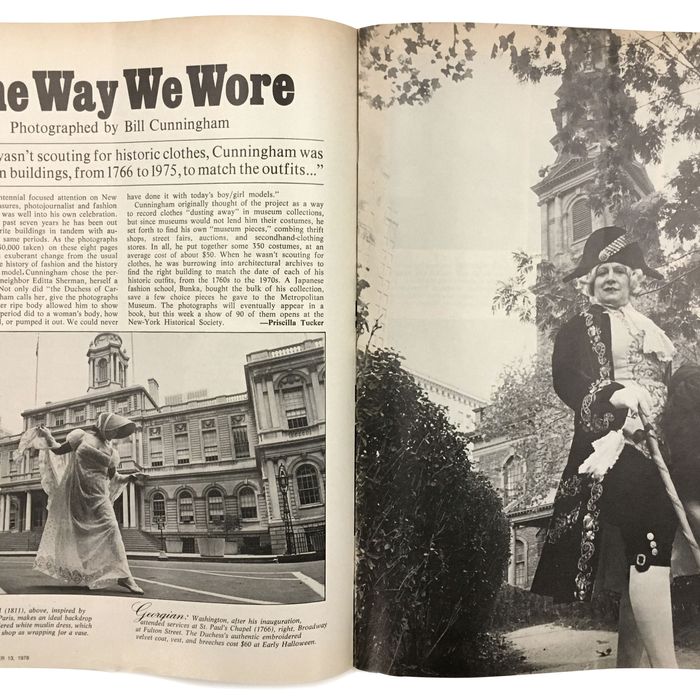 Photo: Christopher Bonanos
He was, of course, the New York Times' man, though virtually every fashionable New Yorker had an attachment to Bill Cunningham, who died last weekend at 87. In 1976, though, he was not yet a staple of the Sunday Times, and New York published an eccentric, delightful set of his photographs.
Editta Sherman, his longtime neighbor in the studios atop Carnegie Hall, posed for Cunningham in period dress, each portrait at a time-specific location: Victoriana at the Statue of Liberty (1886), full flapper fringe at the Chanin Building (1929), puffed sleeves and double cape at a Greek Revival brownstone in Chelsea (1830). And, this being the Bicentennial summer, she even wore full George Washingtoniana outside St. Paul's Chapel, where George himself attended services.
Cunningham, incredibly, did not rent costumes or borrow them from archives; this was before the age of obsessive fashion collecting, and he simply bought them all himself, at flea markets and auctions. Once the world caught up with him, part of that collection ended up at the Metropolitan Museum of Art.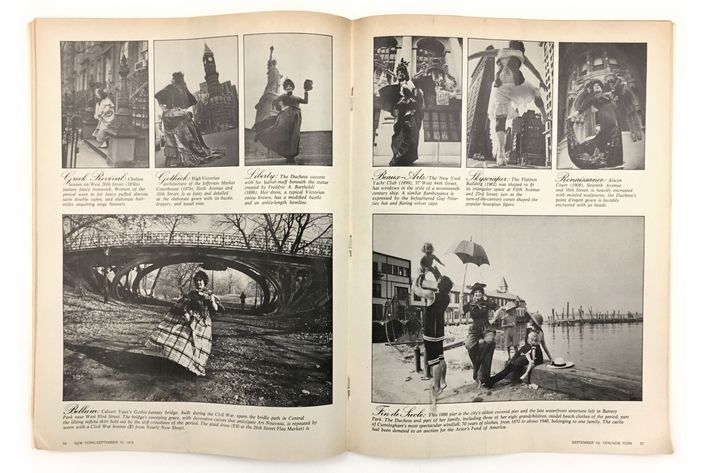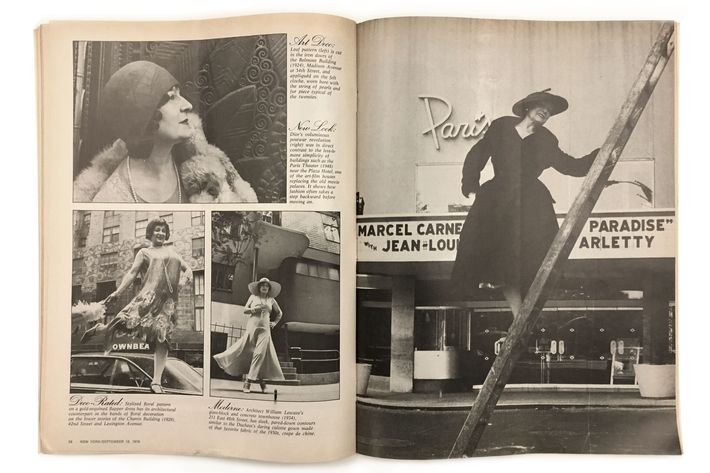 .