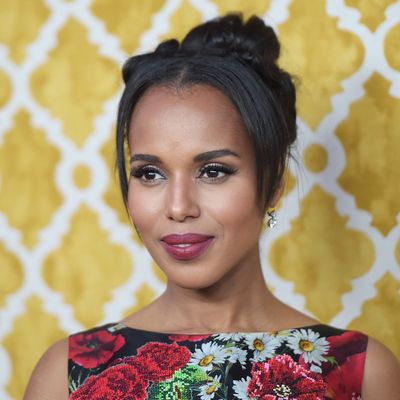 Kerry Washington
Photo: Jason Kempin/Getty Images
Hollywood is rife with terrible casting choices, and here's another anecdote to add to the mix. In an interview with Variety, Kerry Washington told fellow actor Aziz Ansari that the road to Shondaland was paved with two firings from other shows, because Washington didn't fit a particular "urban" bill.
"Before 'Scandal,' I was actually cast in two other pilots. Both went to series, but I was fired and recast," Washington said. "For both, it was because they wanted me to sound more 'girlfriend,' more like 'hood,' more 'urban.'"
Of course, after the firings, Washington helped usher in Shonda Rhimes's Thursday-night juggernaut and the rest is history. No doubt that, somewhere in Hollywood, there are two casting director sipping the bitter nectar of regret.