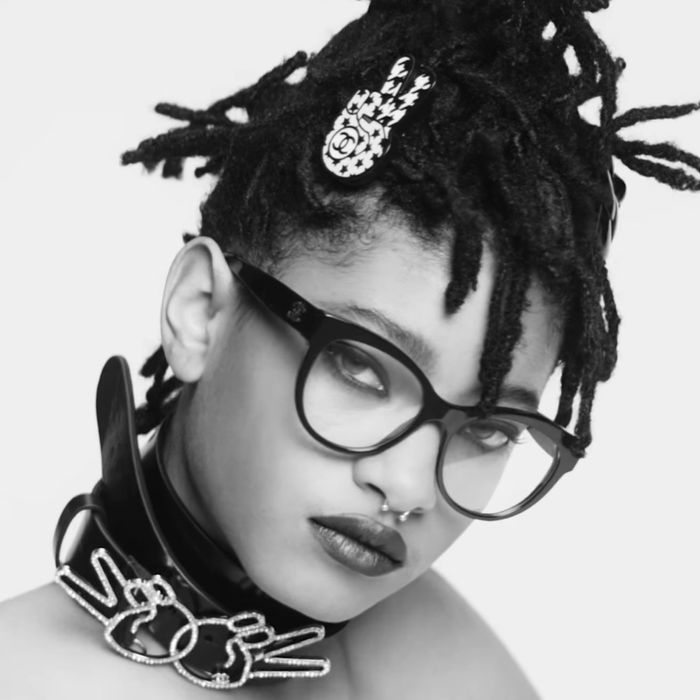 Willow Smith in the Chanel campaign.
When Willow Smith sat front row at the fall Chanel show as the brand's newly named ambassador, we were already dying to see what her eventual campaign for the brand might look like. And it does not disappoint. In the house's new eyewear campaign, photographed by (who else?) Karl Lagerfeld, the 15-year-old does the teen Hollywood choker brigade one better by fashioning a belt into a necklace.
She also wears a peace-sign-printed double-C pin and an oversize pair of glasses. See the video below for the look in motion.