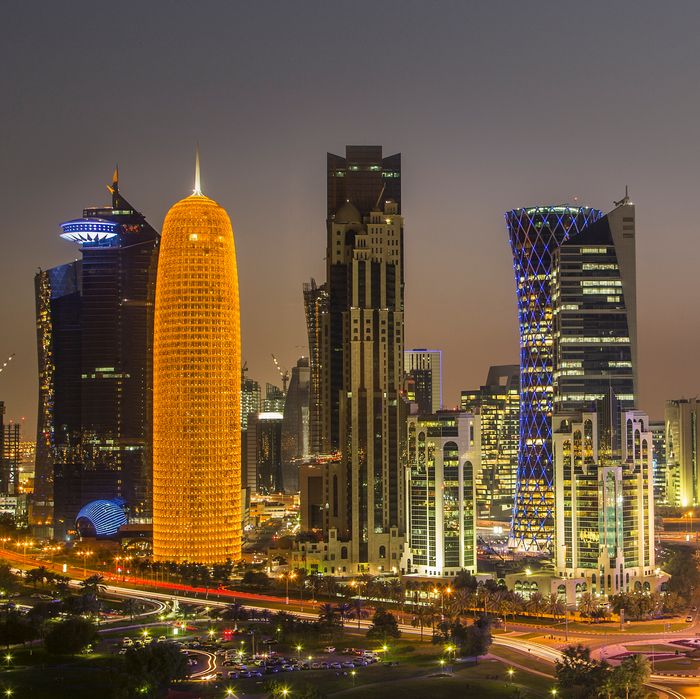 Photo: Buena Vista Images/Getty Images
In March, a 22-year-old Dutch woman went to police in Qatar to report being raped but found herself arrested instead.
According to her lawyer, Brian Lokollo, the night before she "felt very unwell" after a sip or two of her drink at a hotel bar in Doha; when she woke up the next morning in a strange apartment, she "realized to her great horror, that she had been raped," Lokollo said.
Lokollo told CNN, "I don't know what the charges are. To my knowledge she is being held in custody because she reported that she was raped," but according to other reports, Lokollo told a Dutch radio station, "She was arrested in March on suspicion of adultery, which means having sex outside marriage." The accused rapist was arrested; he said they had consensual sex, and that the victim asked him for money.
The woman will appear in court on Monday in Doha, the capital of Qatar, where the full charges will be brought against her for the first time. According to the Associated Press, she's already appeared in court three times. The Dutch embassy stated, "We have provided assistance to her since the first day of detention. For the sake of the defendant's case we will not make further comments at this point."
Qatar is preparing to host the 2022 FIFA World Cup, which should prove interesting given the tight alcohol regulations; some hotel bars and Hamad International Airport's duty-free store sell alcohol, but it's illegal to be visibly intoxicated in public.
Human Rights Watch has cited Qatar for its questionable labor practices, not to mention a lack of LGBTQ rights. In 2014, Qatar's sports minister said they are looking for "creative" ways to balance Qatar's laws and traditions with the desires — and human rights — of its FIFA visitors.