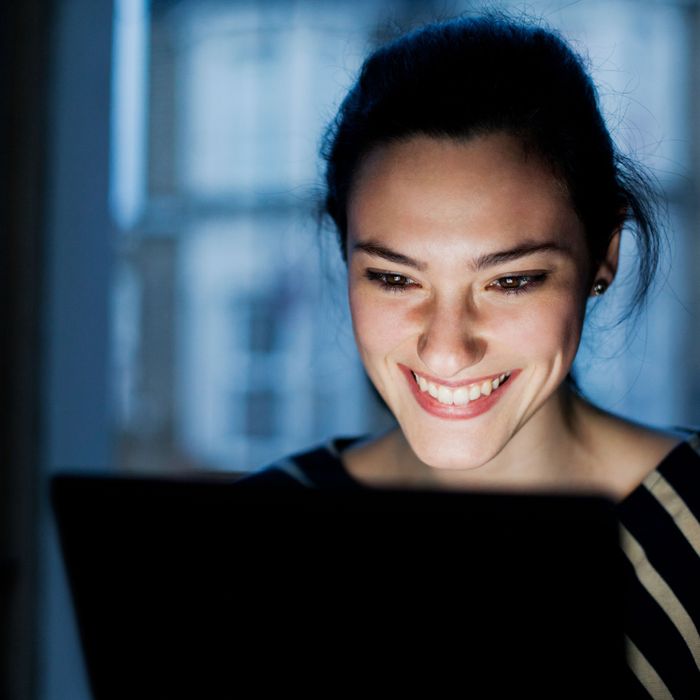 Photo: Tim Robberts/Getty Images
Samantha Mawdsley didn't expect that writing a mere restaurant review would incite so much drama in her life. When a man found her contact information after reading an online review she wrote of a local cafe, the 30-year-old British woman was sent an unsolicited dick pic.
Wanting to "fight fire with fire," she sent him a barrage of random dick pics she found in response until he finally replied, "I just want to puke! Please stop!" He then requested that she keep the entire interaction just between them, which inspired Mawdsley to take to Facebook and publicly call the man out.
She posted censored screenshots of their interaction and wrote, "I've read about these mystical happenings but since I've been in a loving, pre-Tinder, three-year relationship, I never thought I'd witness the horror first hand. My initial thought was to ignore it, as we females are taught from such a young age. But… Nah! I decided to mess with him and call him out on all his ridiculous behaviours and double standards."
After the post was shared thousands of times, she told the BBC, "I feel like Beyoncé. I've had messages from all over the world, including Germany, Netherlands and even Aruba. People have been saying 'You're my inspiration' and 'You've won the internet'. I've also had guys also saying sorry on behalf of men. I'm so shocked."
However, Facebook chose to remove her post and deactivate her account, making this the most recent example of Facebook's questionable content-removal decisions.