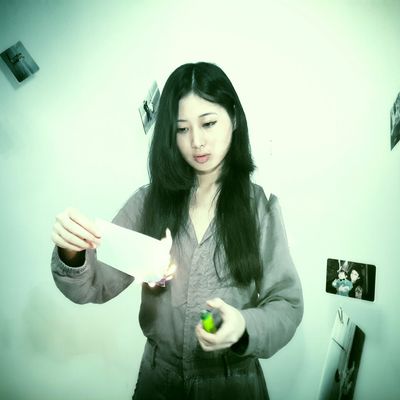 Photo: Arash Azarkerdar / EyeEm/This content is subject to copyright.
Hero is often overused on the internet, but in this case the term is apt. Catherine Marie Meisenburg celebrated her divorce by staging a scorched-earth, no-fucks-given photo shoot that resembles a righteously vengeful Miranda Lambert song come to life. Catherine Marie Meisenburg is a hero.
Meisenburg's photographer friend Angela Josephine Ferraro shot the series for her, which includes photos of Meisenburg lighting a picture of her and her ex on fire, smashing a cake with a baseball bat and then licking the frosting off the bat, and unzipping a wedding dress to reveal a black corset (that particular sequence symbolizes "getting out of the relationship," Ferraro told BuzzFeed).
Meisenburg's ex couldn't be reached for comment, presumably because this photo shoot bodied him.