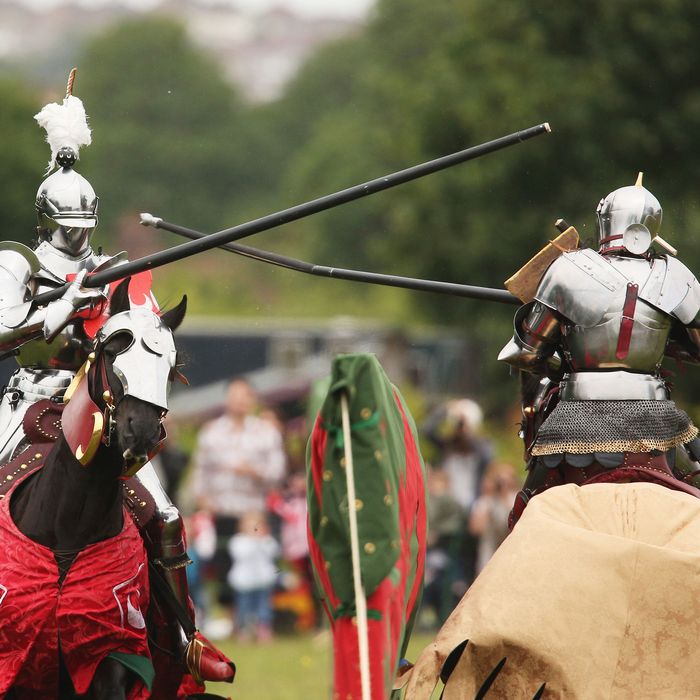 Joustin'
Photo: Oli Scarff/Getty Images
Since its inception, jousting — a ye olde sport which involves knights on horseback hitting each other with lances — has banned women from participating in annual tournaments on English Heritage properties. Until now, that is.
Four historic English castles, including Kenilworth Castle, will open tournaments to female jousters for the first time (like, since actual medieval times) this summer, where they'll be competing directly against their male counterparts.

"In everything we do we strive to be historically accurate and of course women wouldn't have participated in jousts in the past," a spokesperson for English Heritage told the Guardian, explaining why the activity was men-only for so long. "However, the jousts were for the best of the best, and now the best includes women."
Prominent female jouster Nicky Willis said, "Kenilworth is famed for some of the most elaborate tournaments in medieval England — as well as playing host to one of England's strongest women, Queen Elizabeth I — so it's the perfect place to sort the women from the boys."
Nice. May women continue to go on to dominate incredibly nerdy cultural activities.