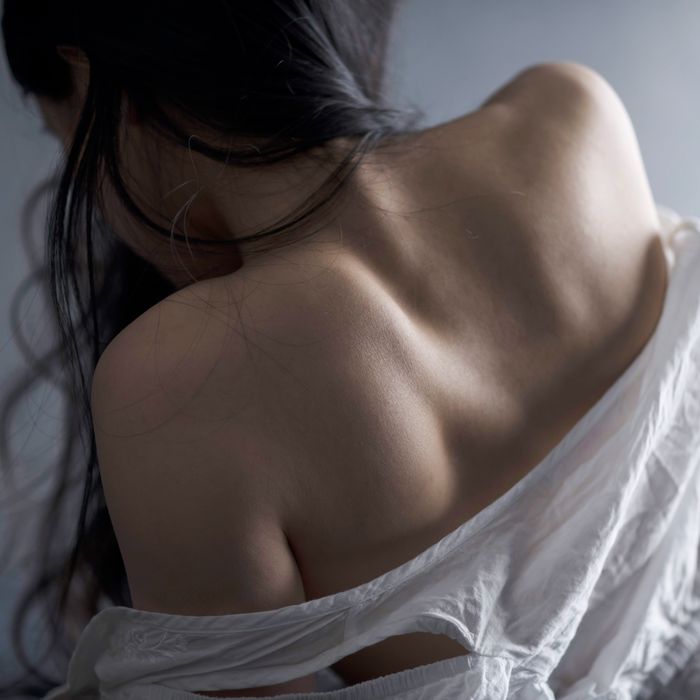 Photo: Hans Van IJzendoorn/Getty Images
In China, a troubling new trend has emerged: In an attempt to secure monetary loans, women are sending naked photos of themselves to peer-to-peer lenders, which eventually leads to blackmailing.
The New York Times reports that an article in Beijing Youth Daily, the newspaper of the Communist Youth League, says this is all occurring on Jiedaiboi, a peer-to-peer lending platform.
"An investigation by Beijing Youth Daily shows that in some money lending groups, female university students' 'naked holding' has already become an open secret," the Chinese newspaper wrote. "With 'naked holding' they can get two to five times the amount of money, but when they can't repay some have been threatened with publishing the photographs, and some lenders are even demanding the female students provide sexual services."
Because the interest rates on these loans are so high — in the range of 30 percent — women struggle to repay the loans on time. Beijing Youth Daily wrote of one university student going by the pseudonym Lin Xia who took out a loan for the equivalent of $75 that eventually turned into her owing $38,000. Her lender threatened to circulate her nude photographs if she didn't repay.

"High interest, 'naked holding' and so on are the private actions of users; this company cannot interfere," a Jiedaibao representative told Beijing Youth Daily, unfortunately making it clear that they would not be stopping this predatory practice.