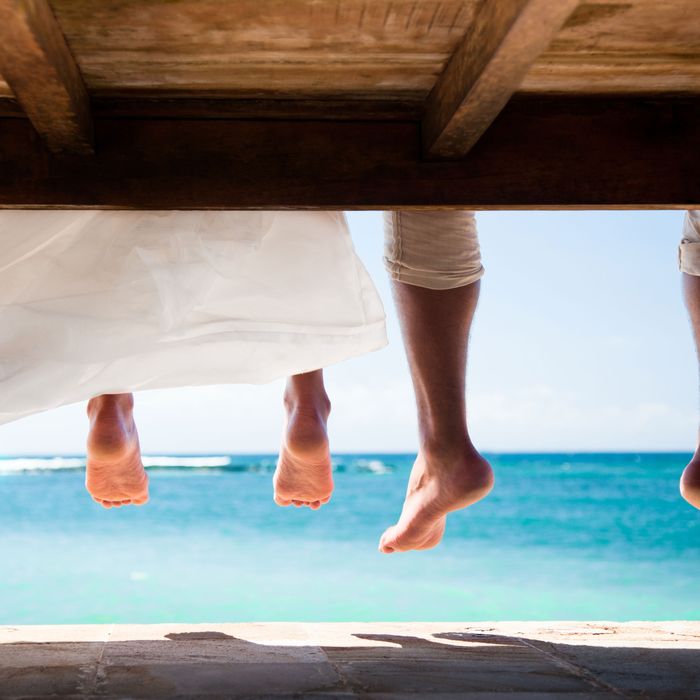 Photo: Andrey Artykov/Getty Images
The Zika virus is upending the lives of women and families in Brazil and more than 40 other countries, but there is another little-discussed group sorely affected by the outbreak: American couples planning destination weddings.

The virus, which can cause birth defects and other neurological problems in babies, is most often spread via mosquitoes, but it can also be transmitted through sex. It's spreading through South and Central America, where it disproportionately affects low-income women, and, cruelly, where access to birth control and abortion are often limited.
True, pregnant women shouldn't travel to countries where Zika is spreading, and couples who want to get pregnant should wait eight weeks after travel before trying to conceive (longer if a man develops symptoms). Which means one of your bridesmaids might have to decline and others simply may not want to take the risk. Still, the fact that you and your 150 wedding guests would be at a luxury resort in Mexico, Puerto Rico, or Anguilla for a few days is a blip compared to the risks that people in Zika-affected countries and territories face on a daily basis.
But, yes, how awful that your formerly low-key wedding prep now includes additional tasks like buying bug spray for welcome bags and requesting more tiki torches.