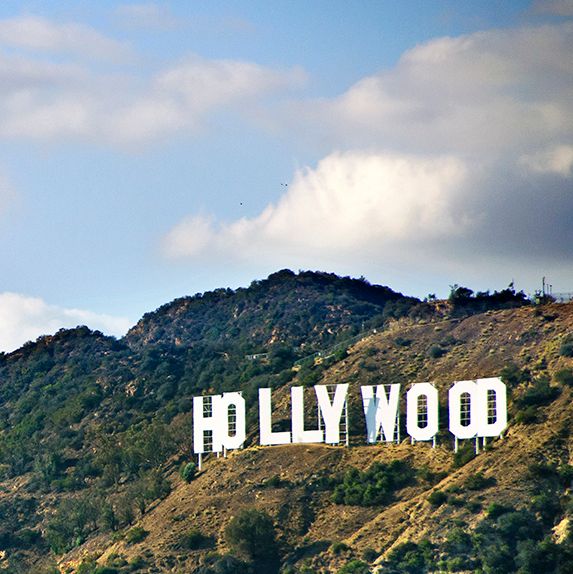 Photo: Mitch Diamond/Getty Images
Wait tables. Love something else. Choose New York instead.
These were just a few tips shared with the Cut's red-carpet reporters during an acting-school experiment, in which we asked actresses to share their best advice for Hollywood aspirants. After last weekend's Ghostbusters opening showed exactly what's at stake for women in Hollywood (more blockbusters with female-driven leads, scripts, and bigger budgets), the women here offer wise encouragement for those trying to break in. Read on to hear from Laverne Cox, Greta Gerwig, Kathleen Turner, and more.
Lea DeLaria
"Learn how to wait tables. Really. Or bartend, because you're going to need something to fall back on. And finally, the biggest thing you need is stick-to-it-iveness. You're never going to make it if you quit. You've got to believe in yourself and keep going."
Taryn Manning
"Have more than one thing that you love to do. It's not about a fallback plan, because that's not my point. For me, it's music. So when I'm not scoring roles or this or that, I know I can go to the studio and play my guitar. It feels like I'm creatively fulfilled, and I don't feel like it's desperate. Like, there's obviously a desperation when you don't know where your next paycheck is coming from, but it just takes the pressure off."
Greta Gerwig
"Write your own material, and then find people who want to make that material with you, because I don't think men will develop the kind of material that you ultimately want to do. All the women I love — whether it's Elaine May or Tina Fey or Mindy Kalin or Amy Poehler — they all are the authors of their own careers and their own work, and they really get to make things that are important to them because they're the creators."
Kathleen Turner
"Come to New York, because you become an actor here."
Laverne Cox
"You must train, train, train. I was in acting class Monday night. You must train, and then train some more. Learn the business part of it as well as the artistic part of it. I feel like if I can have a career as an actor than maybe anybody can." [Laughs]
Emma Myles
"Train as hard as you can. Refine your craft, refine your technique. You watch someone like Meryl Streep and you're like, Holy shit. I mean, she's just standing there doing nothing and she's doing everything. So be like Meryl Streep. That's my advice: Be like Meryl Streep."
Amy Irving
"Once you've explored your instrument — whether it's through schooling, workshop, whatever — [and you] have a sense of what your instrument can do, I think it's important to go [to Hollywood] and pay your dues. I've always talked about having served time there. It's like, you have to show your face, let the casting people know who you are, see what you've got. You've got to make the rounds. Sometimes you can get someone to help you get introduced. I was very lucky in that I was in drama school in London and John Schlesinger wanted to use me in a film. He did screen tests with me and the studio wouldn't let him use me, but when I did go to Los Angeles, where my family was at that point, he made a lot of introductions for me, so it made it really easy to start."
Taylor Schilling
"To love it. Love it, love it."
Samira Wiley
"A lot of times I get people coming into audition rooms and they come back out and talk to me about it and say, 'I tried to do this' or 'I thought they wanted this.' Sometimes they don't know what they want. You have to just show them what you are, and not be ashamed about that. The right job wants you for who you are."
Abigail Savage
"Be patient! When I was graduating from college that's what the head of the drama department said to all of us, and I took it to heart. I was in the industry for a long time trying to get anywhere, somewhere, before Orange fell in my lap. It can come at any time. There are some people in this cast who [flew] under the radar for 30 years before this show. So be patient."
These interviews have been edited and condensed.
Reported by Heather Buckley at a Peggy Siegal Company screening of De Palma; Trupti Rami at BAMcinemaFest2016 opening night premiere of Little Men; and Renata Sellitti at the Orange Is the New Black season 4 premiere.