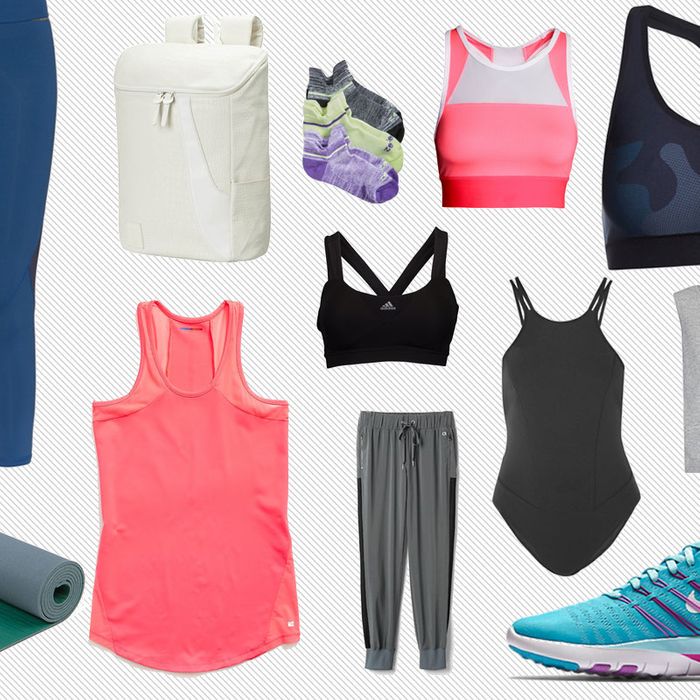 Activewear can be expensive, and sometimes it's worth the investment. But because we're constantly washing our athletic clothes, they can lose shape and color more quickly than our regular wardrobe. Sale season is the perfect time to stock up on those tops and leggings and bras that will serve you for 50 miles around the track (or from the treadmill to the ice cream in the freezer. Your workout is your business).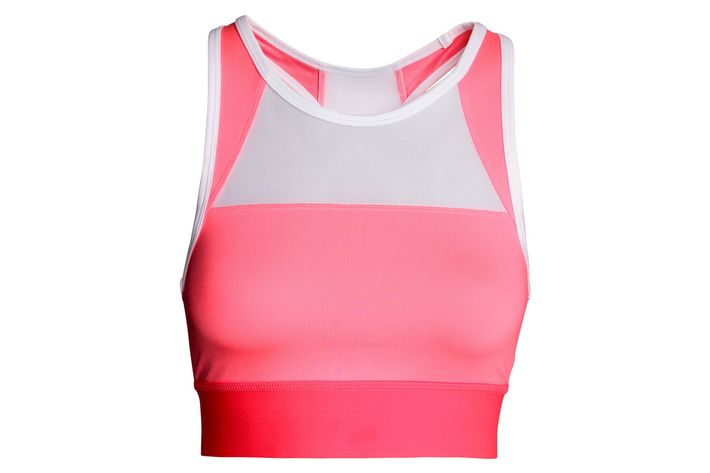 All of the support of a longline bra without the suffocation. Thanks, mesh panels.
Sports bra, $13 at H&M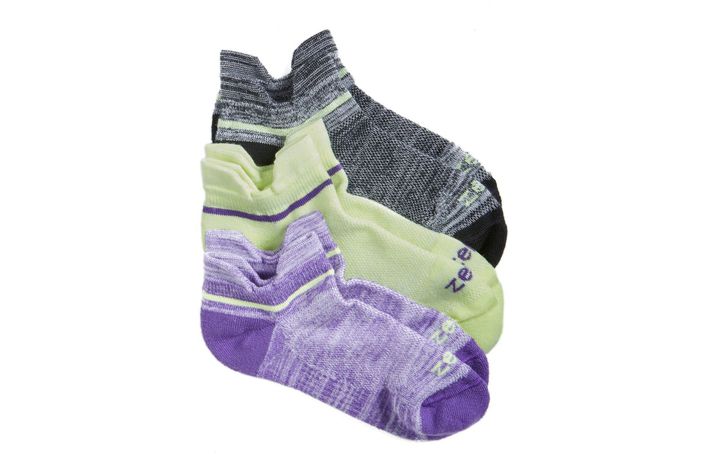 They're low-cut and made with breathable material.
Zella fitness socks, $16 at Nordstrom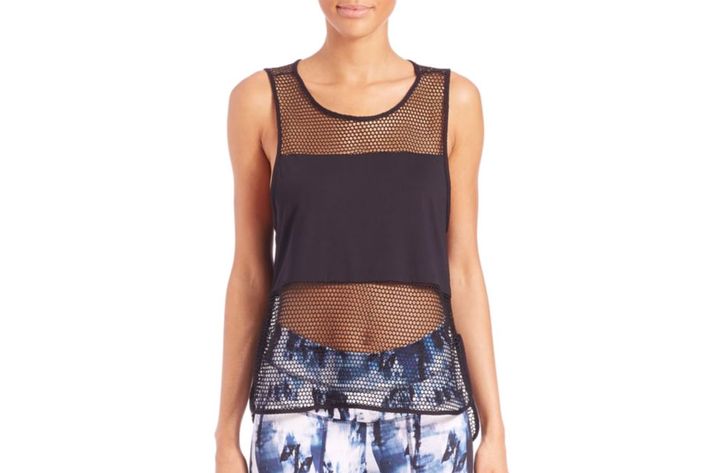 A trendy, aerated mesh top is perfect for sweaty, high-intensity workouts.
Varley tank, $25 at Saks Fifth Avenue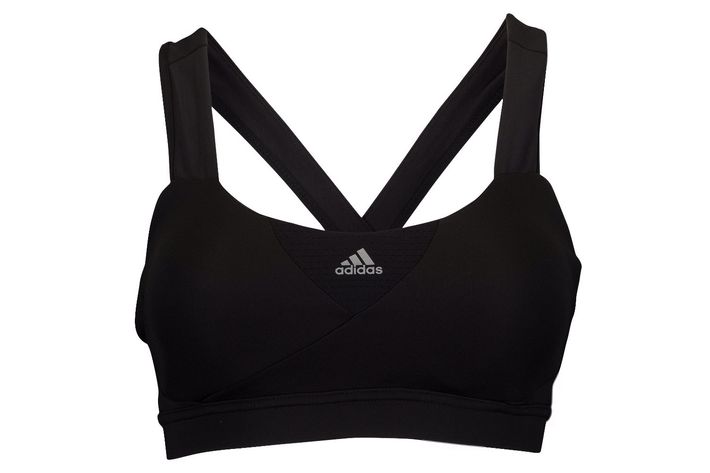 Because you can never have too many black sports bras.
Adidas Supernova bra, $24 at Macy's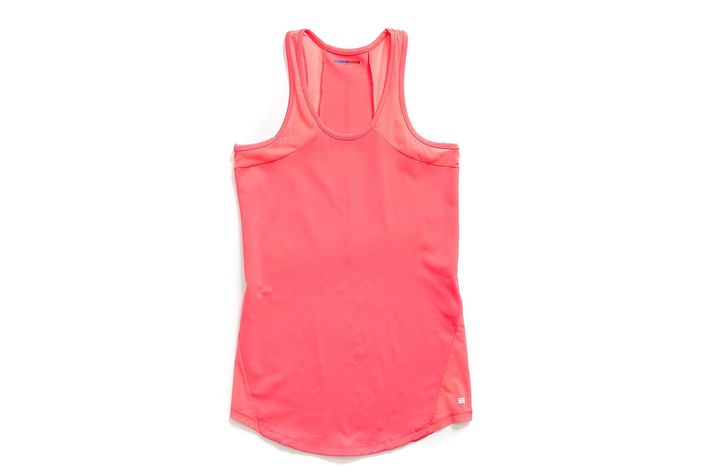 The colors you wear can enhance your mood, so try this poppy-pink tank for a motivated workout.
Sport tank, $30 at Tommy Hilfiger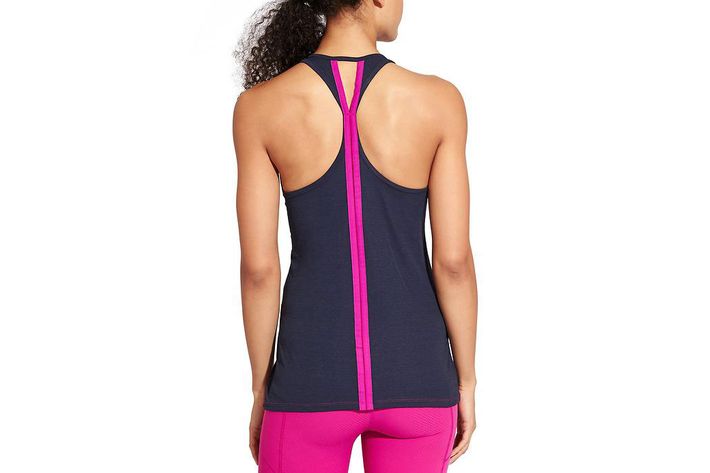 Let your cute sports bra peek out from under this sleek racer-back tank.
Spree tank, $32 at Athleta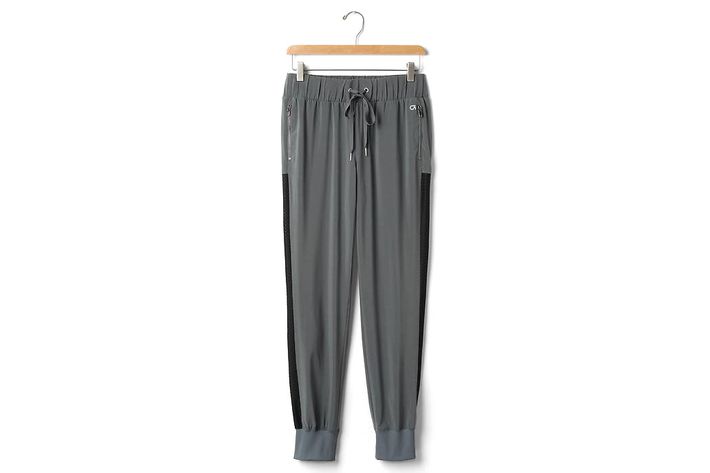 These joggers are relaxed through the hip and thigh for the ultimate range of movement, but taper perfectly at the ankles for functionality.
Joggers, $33 at Gap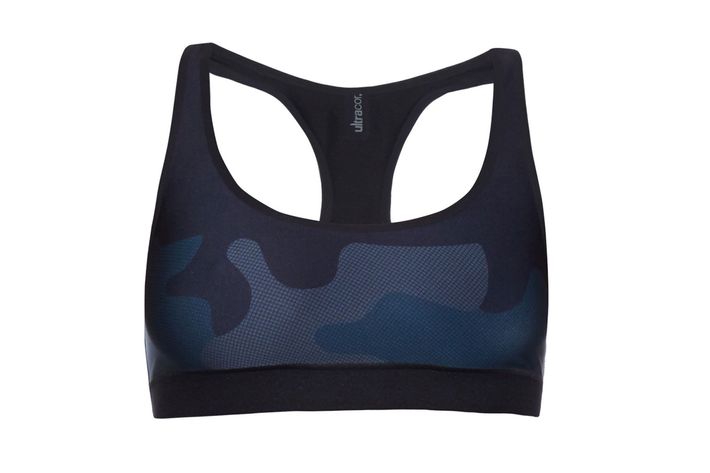 A moisture-wicking sports bra for the most vigorous workouts. Oh, and there are matching leggings.
Ultracor bra, $42 at Matches Fashion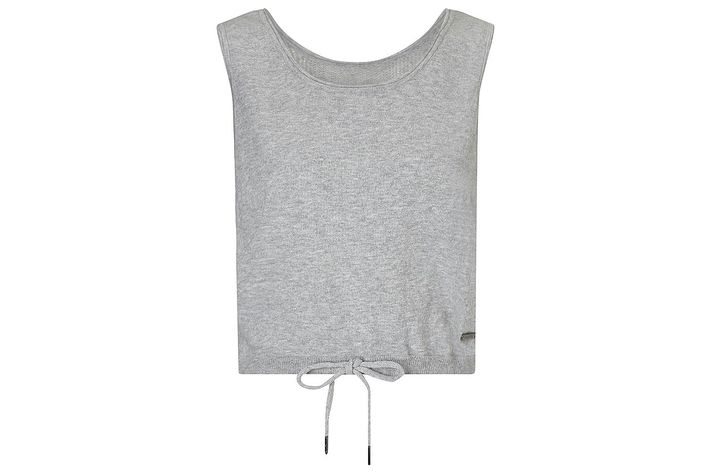 Perfect for dancing and high-cardio workouts, this knit crop top has a drawstring for an adjustable fit.
Crop top, $46 at Sweaty Betty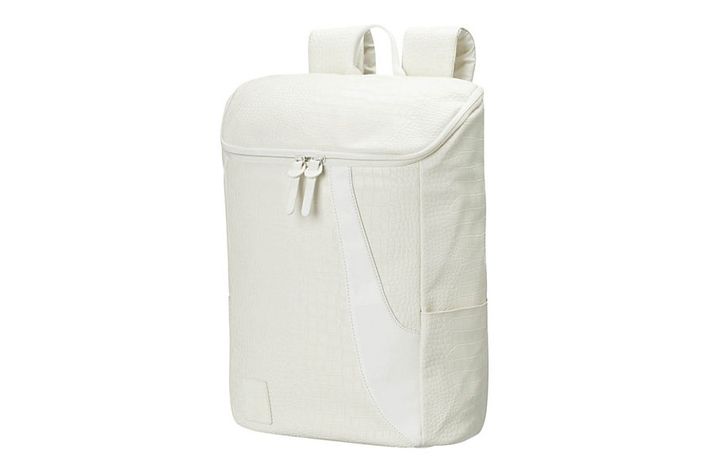 Just because you're carrying things to and from the gym doesn't mean your backpack has to look athletic. This sleek one from Puma even has a padded laptop compartment.
Backpack, $53 at Puma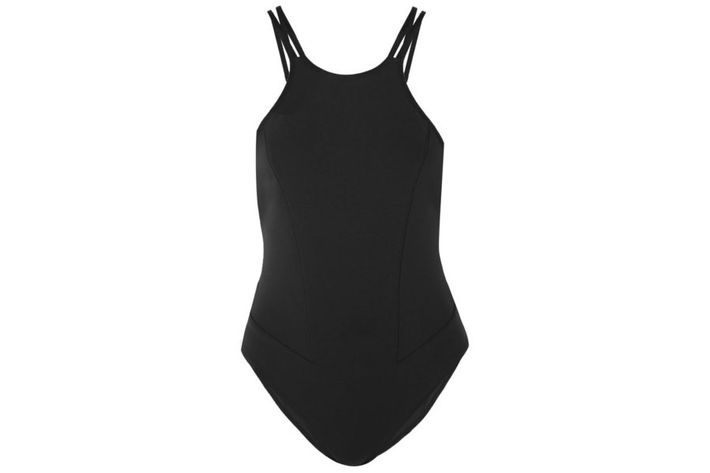 With seams in just the right places and a high-cut thigh, this leotard is effortlessly flattering.
Live the Process leotard, $57 at Net-a-Porter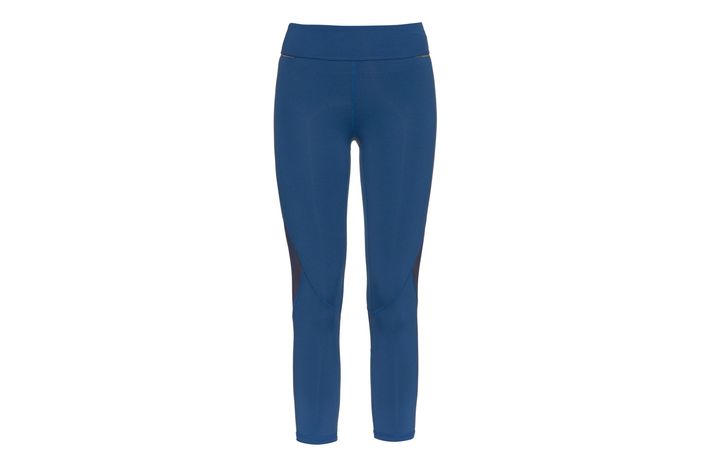 Cute cutout leggings with pockets? Every girl's dream.
Captain crop tights, $55 at Alala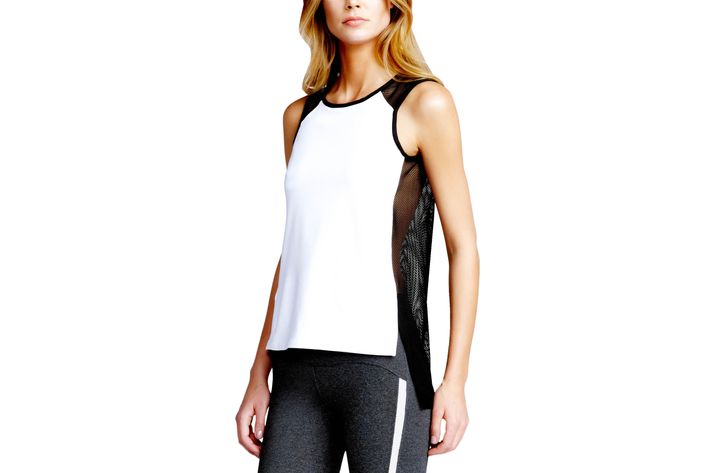 This is cool for pre- and post-workout layering, and it also works with jeans for a casual daytime errands.
Breath tank, $40 at Bergdorf Goodman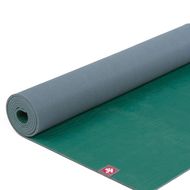 Used by professionals everywhere, the eKO mat from Manduka has the tightest grip around.
eKO Mat 5mm, $66 at Manduka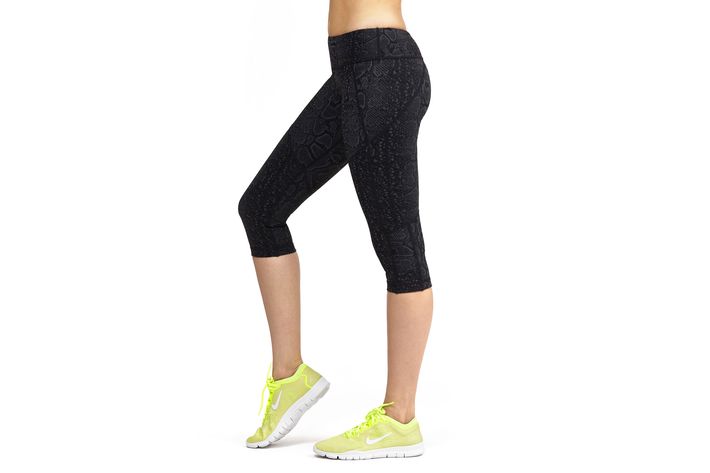 Reversible python printed capri tights for those who prefer to work out in style.
Capri tights, $69 at Orchard Mile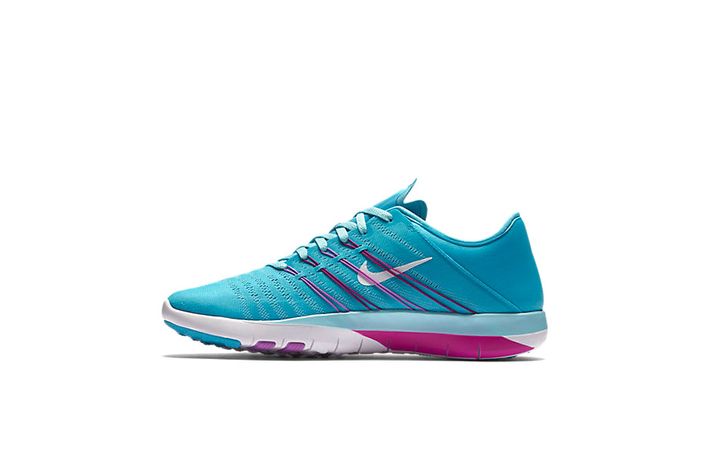 Not in love with this color combination? Go to Nike's site to design your own.
Nike Free TR 6, $85 at Nike