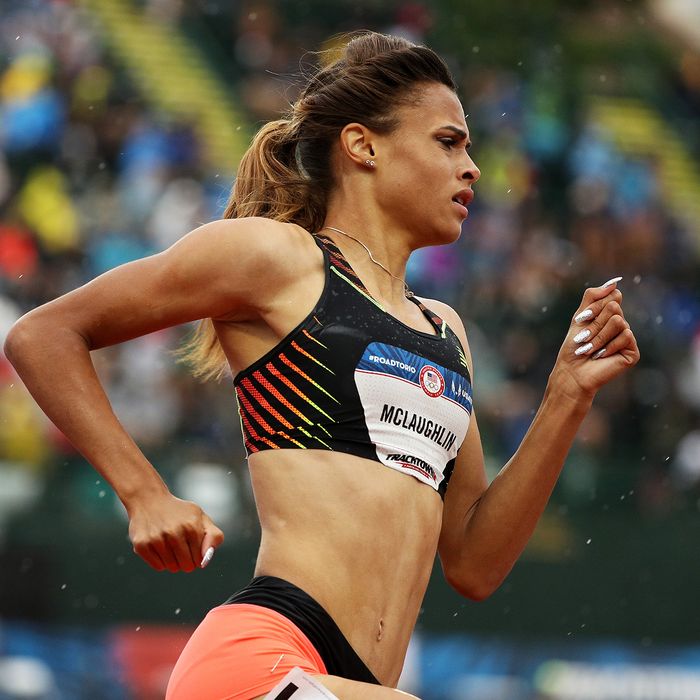 Photo: Patrick Smith/Getty Images
Sydney McLaughlin has quite a summer ahead of her.
For starters, she'll be representing Team USA during the 2016 Olympic Games in Rio de Janeiro, Brazil.
And she'll be doing it already having made a name for herself.
On Sunday, the 16-year-old became the youngest Olympian to make the U.S. track-and-field team since 1980. Oh, and she also bested the junior world record for the 400-meter hurdles.
Not bad for a girl who has yet to finish high school.*
During the Olympic trials, McLaughlin came in third (54.15), after Ashley Spencer (54.02) and Dalilah Muhammad, who won the event while also setting an Olympic trials record (52.88).
Though McLaughlin came in more than a second behind Spencer and Muhammad, she managed to do so while breaking the 1984 junior record set by Leslie Maxie, according to USA Today. But McLaughlin won't be the only teen on the team. Last week, Vashti Cunningham, 18, qualified for the women's high jump.
Still, McLaughlin is trying to remember that she's young — and that's okay. She told reporters she almost quit during the first day of the trials because of a nervous breakdown, according to Runner's World.
*This post has been updated to show Sydney McLaughlin has yet to finish high school.