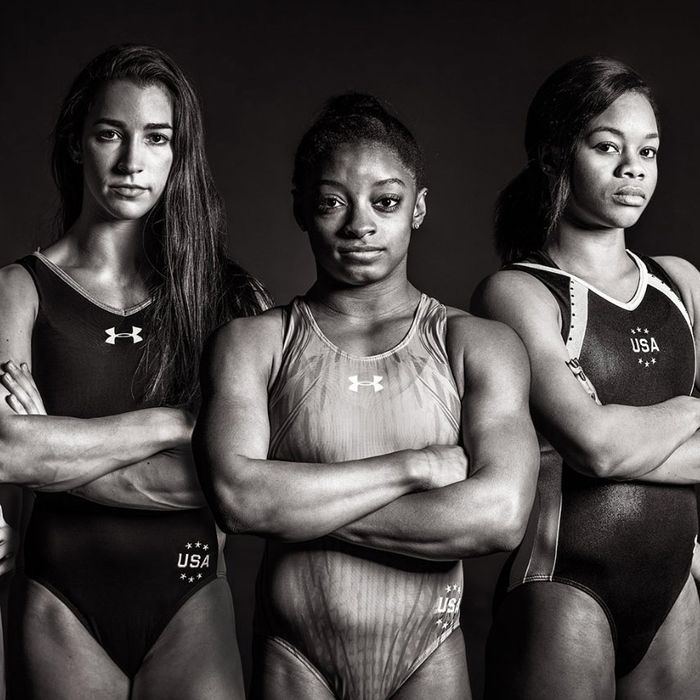 The U.S. women's gymnastics team.
Photo: Jason Lavengood/Courtesy of USA Gymnastics
The five women who secured spots on the U.S. gymnastics team Sunday night are diverse, accomplished, and dedicated athletes. They're also fashion enthusiasts; Zac Efron and Texas Rangers fans; and poets. Two of them won gold together at the last London Olympics. And all of them lead pretty cool lives outside of the gym.