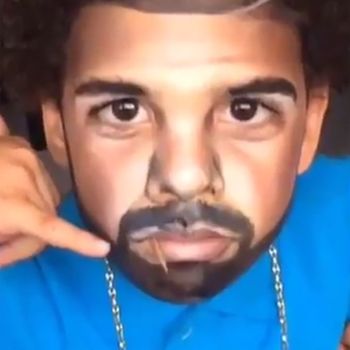 Photo: makeupmag/Instagram
A depressing fact about dating is that there are 3.7 billion women on earth and only one Drake. But, thanks to the magic of contouring, we finally have a solution to this planetwide Champagne Papi shortage.
In an excellent viral video that made the rounds this weekend, Parisian makeup artist Magali Beauvue successfully turned a 5-year-old boy into a dead ringer for the Canadian rapper. Merely cute when applied to children, this transformative technology presents radical possibilities when applied to grown men. Think how many mediocre dudes could be transformed into dating material after an hour in the makeup chair! Imagine a world where every man has the visage of a 6 god! What a beautiful thought.
Invite Magali Beauvue on all your Tinder dates.