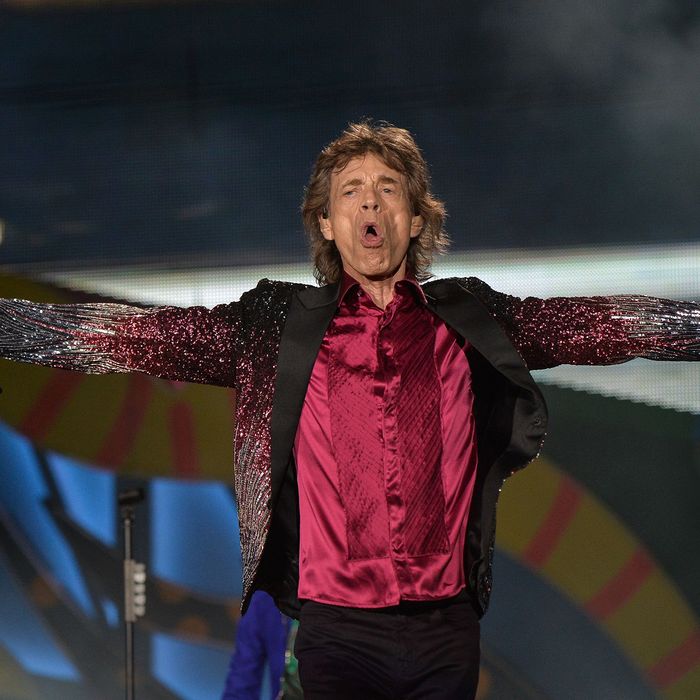 Photo: YAMIL LAGE/Getty Images
The Jagger family tree is sprouting yet another branch, almost two decades since the last one.
At 72, Mick Jagger, co-founder of the Rolling Stones and all-around musical icon, is expecting his eighth child, his first with his girlfriend of two years, 29-year-old Melanie Hamrick.
Representatives for Jagger confirmed that the couple, who have been together for two years, are expecting a child, according to The Guardian. Earlier media reports had circulated regarding Hamrick's pregnancy, with The Sun first reporting the news.
This is the first pregnancy for Hamrick, an American ballerina who has been with Jagger ever since his ex L'Wren Scott committed suicide in 2014. The two have been seeing each other a lot since then, though Hamrick has kept a mostly low profile surrounding their relationship, according to The Sun.