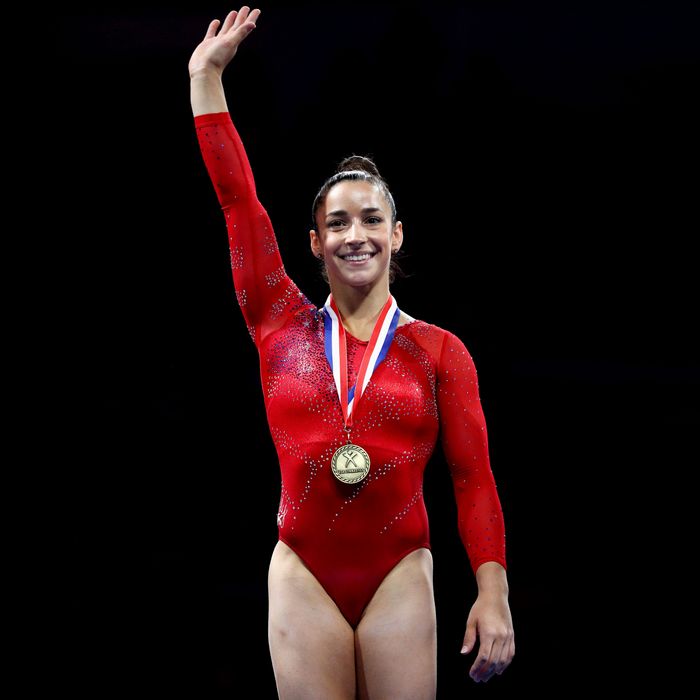 Photo: Maddie Meyer/Getty Images
When she's not vaulting, balancing, tumbling, or back hand-springing, we're pleased to report that 22-year-old Olympian Aly Raisman, the most decorated American gymnast of the 2012 Olympics, shares our favorite position: couch-facing horizontal.
"I like to do completely nothing," she told People when asked about how she spends her day off. I like to lay on the couch and be lazy for a day. But when it is nice out I like to go for walks."
Also: She plays with dogs! "I live in a private area and I have two dogs so I like to relax and go for walks with them and spend time with my family and friends."
Apart from the 30 hours she spends at the gym each week honing her body to the apex of physical perfection, Aly Raisman and I might as well be the same person.