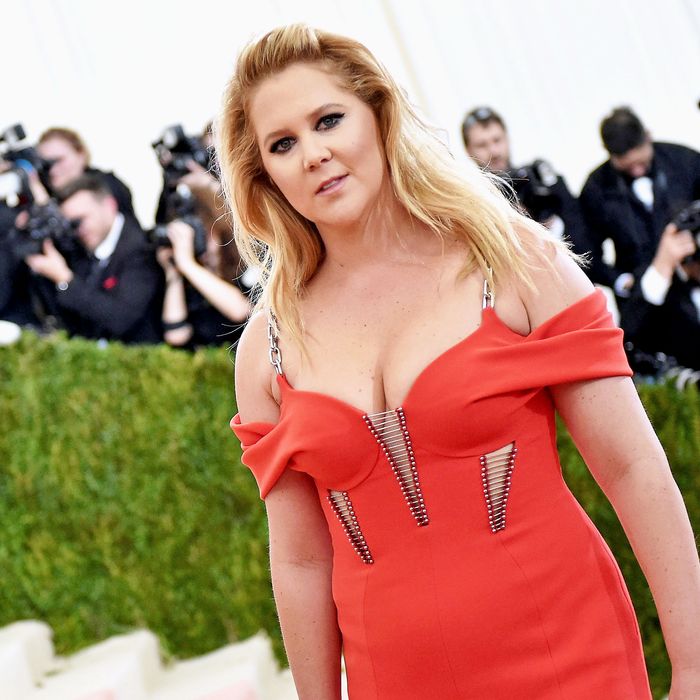 Photo: Mike Coppola/Getty Images for People.com
Amy Schumer is Marie Claire's August cover star, and during the interview with writer Allison Glock, the comedian reveals that her first sexual experience at age 17 was non-consensual, although she only came to terms with that much later.
"My first sexual experience was not a good one," she tells the magazine. "I didn't think about it until I started reading my journal again. When it happened, I wrote about it almost like a throwaway. It was like, And then I looked down and realized he was inside of me. He was saying, 'I'm so sorry' and 'I can't believe I did this.'"
According to the Huffington Post, who saw the piece in full before it hits newsstands on July 19, Schumer says she has moved on from the experience. "This was 17 years ago. There are just so many factors," she says. "I had another time with a boyfriend where I was saying, 'No, stop,' and it was just completely ignored."
Much like friend Lena Dunham, who wrote in her memoir about a college sexual encounter that she only later recognized as rape, new discussions of rape culture and the nature of consent are giving women a vocabulary to describe traumatic sexual experiences that used to be swept under the rug.
"You know, with the rape survivor, it's not just shaming, it's fury," Schumer says. "It makes people so mad if you're not a perfect victim."