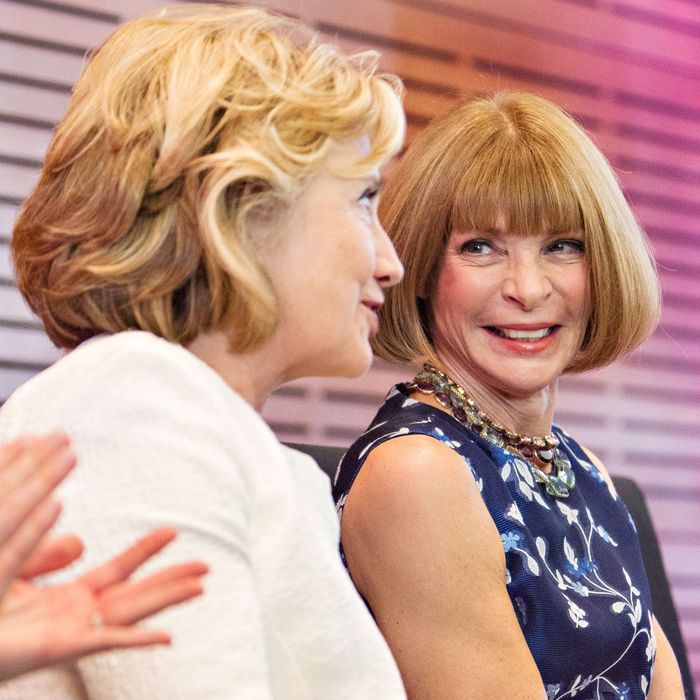 Hillary Clinton and Anna Wintour.
Photo: Wesley Hitt/Getty Images
With all eyes on her at tonight's DNC acceptance speech, Hillary Clinton will probably be wearing something made in the USA. According to a Business of Fashion report this morning, "Clinton will likely wear a garment made by an American designer, chosen with the input of her team." An important member of that team, it seems, is Anna Wintour.
We already knew that Wintour — after backing Obama in the 2008 election and becoming a top bundler for his campaign — has shifted her loyalties back to Clinton in this election. She has been throwing HRC fundraisers crowded with all of her designer pals and wearing Hillary T-shirts in the front row at shows. But according to the report, she's also involved in the sartorial sense: "On certain occasions, Wintour has approached designers to procure outfits for Clinton," though the candidate does pay for them herself. (We've reached out to the Clinton campaign for a comment on this, and we'll update this post when we hear back.) Sounds like we won't be seeing any expensive-jacket gaffes tonight.