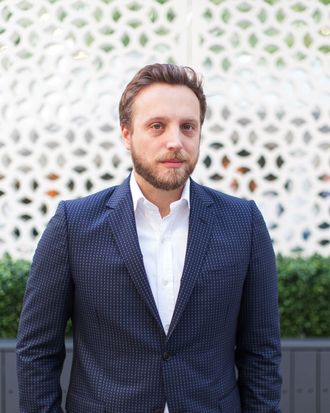 Photo: Benjamin Lozovsky/BFA
In a summer full of designer departures and hires, it was only a matter of time before the magazine world experienced a shakeup. Today InStyle and StyleWatch's editorial director Ariel Foxman has resigned from the role. He's been at the helm of InStyle since 2008 and expanded to oversee StyleWatch in early 2015 in addition to acquiring xoVain and xoJane. Under his direction the magazine remained one of the most popular titles, though advertising has slipped in the last few years.
In a statement released by Time Inc., Foxman says of his departure:
"With the close of our major September fashion issue and a recent print and digital redesign behind me, I've decided to explore new opportunities. I am grateful to Time Inc. and will always appreciate the incredibly talented team I've worked with over the years."
Foxman began his career at Details followed by a short term at The New Yorker. He joined InStyle in 1999 until 2003 when he helped launch Cargo, the Condé Nast magazine devoted to men's shopping. He rejoined InStyle as their new editor-in-chief in 2008.
Citing personal reasons for his resignation, Foxman tells WWD that he plans on taking a long vacation before settling back into any future work.
The magazine plans to name an interim editor shortly and Foxman's last day will be August 4th.