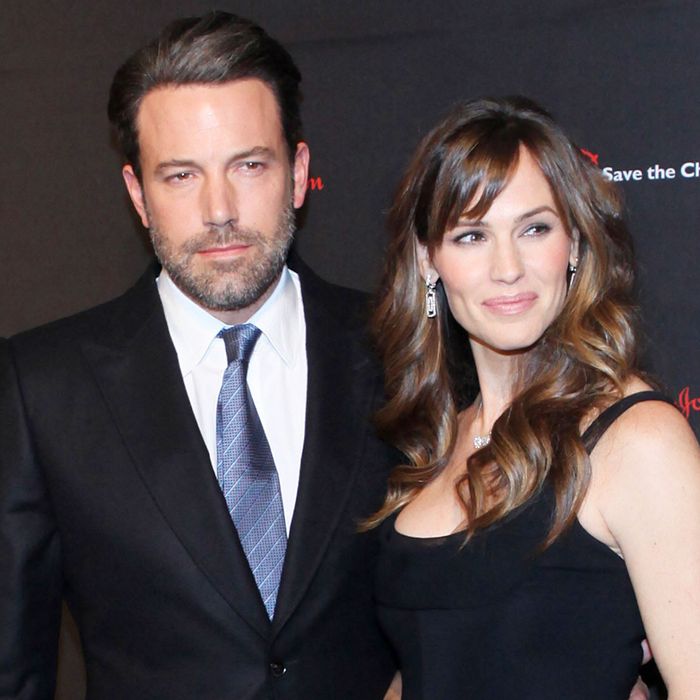 Ben Affleck and Jennifer Garner.
Photo: Steve Zak Photography/Getty Images
It's been over a year since Ben Affleck and Jennifer Garner revealed their plans to divorce. We haven't heard a peep from the dreaded and wonderful Christine Ouzounian in months. Affleck is still vaping and cursing about the Patriots, of course, but it seems as though Garner doesn't mind that so much anymore. According to a new report from Us Weekly, the divorce is now "on hold."
"Jen mentioned that the divorce was going through very soon, and then a few weeks ago, things changed," a source "close to Garner" tells the tabloid. "It does not seem to be moving in that direction."
Furthermore, the estranged couple is still living in the same house, and Affleck "feels like he can't live without Jen." (Duh.)
It's worth noting that Affleck and Garner favor People out of all the tabloids, so if there's going to be any kind of official announcement about them getting back together, it won't be in Us Weekly.