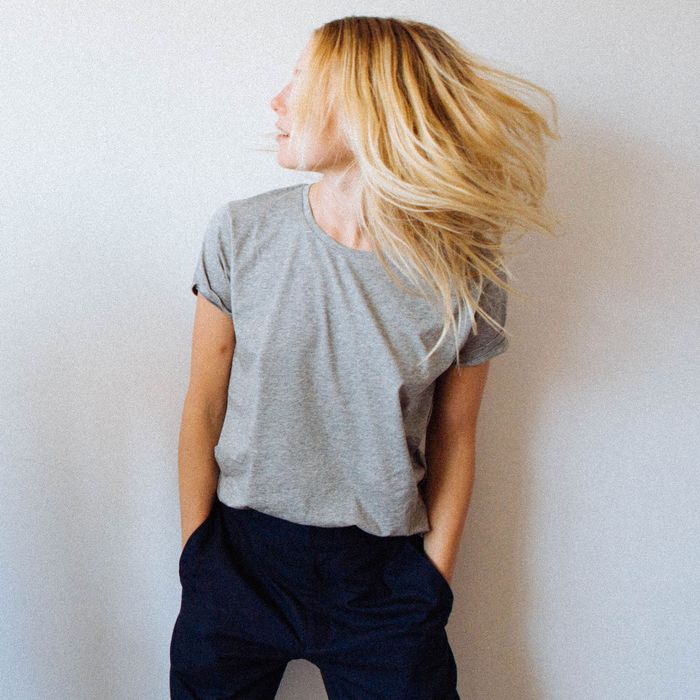 Photo: Courtesy of Basic Rights
Basic Rights launched in February with a core collection of pieces that are meant to work for the average guy who — face it — needs something cooler than a typical button-down. The line of perfect basics is a co-production between Brianna Lance, the former head of the Reformation, Freddie Cowan (of the band The Vaccines), and David Chambers, (who designed suits for Bowie, Tom Ford and Freddie Mercury).
As such, the silhouettes for Basic Rights are also all derived from iconic leading men of the past: Paul Newman, Muhammad Ali, Mick Jagger. The collection features the essentials: tees, button-downs, trousers, denim jackets. The materials are sourced in Japan and picked with functionality in mind.
A tee, for instance, might be made out of thin French terry to accommodate sweating while the trousers are made in workwear twill. The goal for the men's line, after all, was to make it easy for men to shop for the core pieces of their wardrobe, Lance told Fashionista back in February.
"There are no complications to the styles," Lance said. "It's just really simple and minimal."
They released their second collection just in time for Men's Fashion Week and they're expanding their designs to include smaller sizing for women who want tailored, genderless clothes. Featuring Dree Hemingway and model-slash-interior designer Brett Robinson, the two swap clothes in playful shots, highlighting how unisex and versatile the pieces are. Scroll to see highlights of the new collection.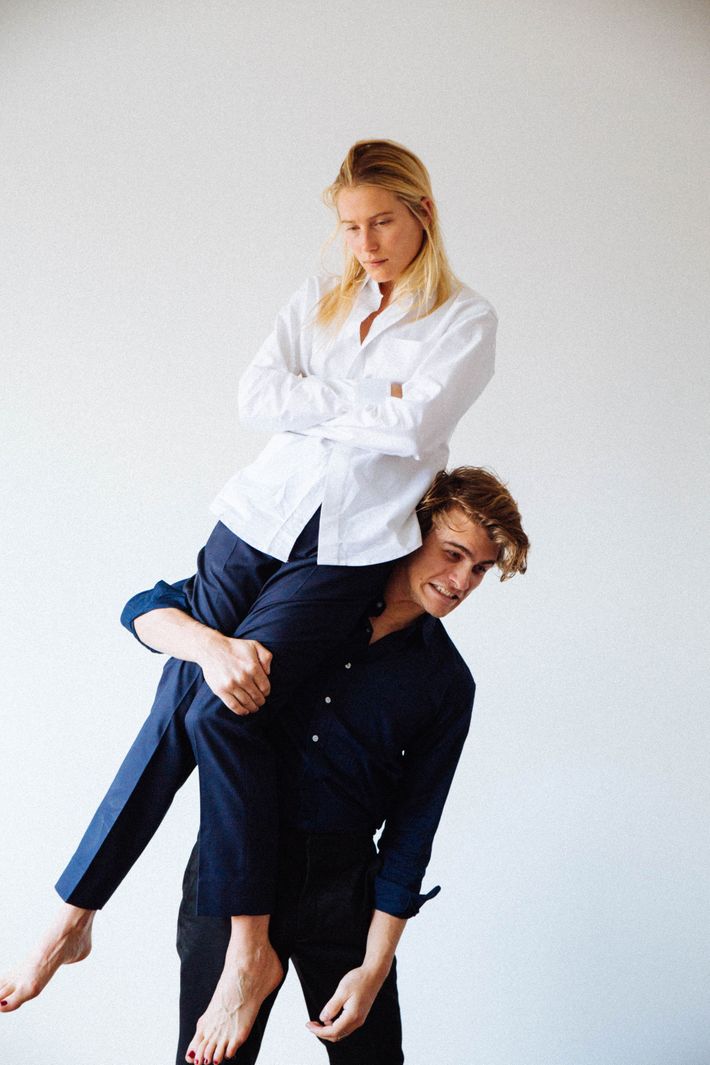 On Dree: straight placket button up in white, $135, Basic Rights; high-waisted trousers in navy, $160, Basic Rights
On Brett: straight placket button up in navy, $135, Basic Rights; high-waisted trousers in black, $160, Basic Rights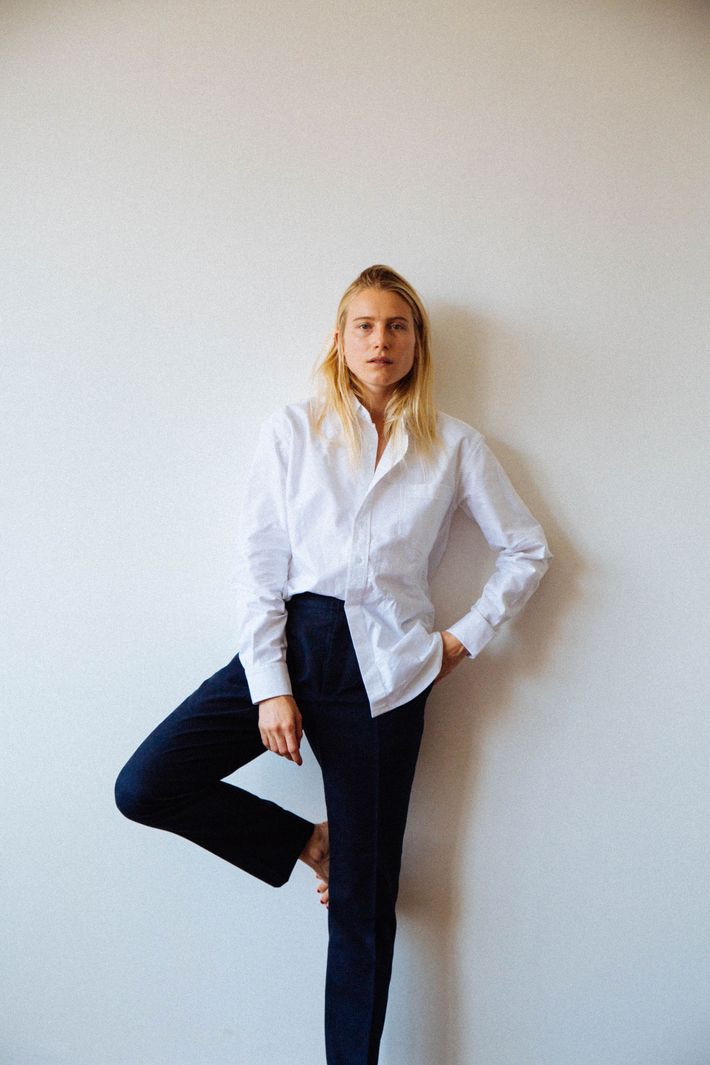 On Dree: straight placket button up in white, $135, Basic Rights; high-waisted trousers in navy, $160, Basic Rights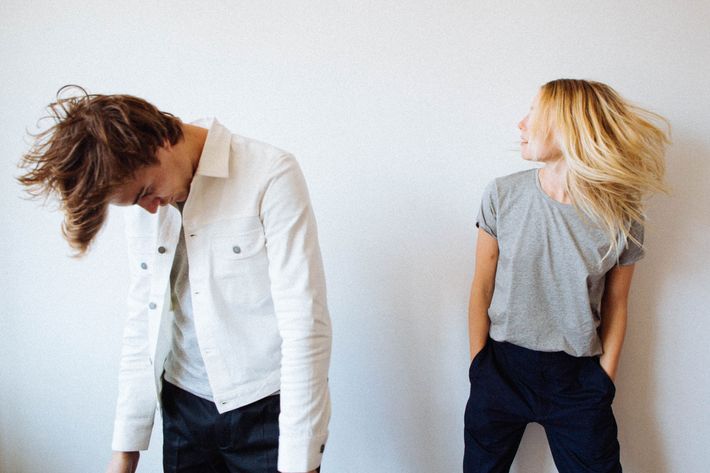 On Brett: white-denim jacket, $220, Basic Rights; heavy weight T-shirt in white, $45, Basic Rights; high-waisted trousers in black, $160, Basic Rights
On Dree: heavy weight T-shirt, $45, Basic Rights;  high-waisted trousers in navy, $160, Basic Rights