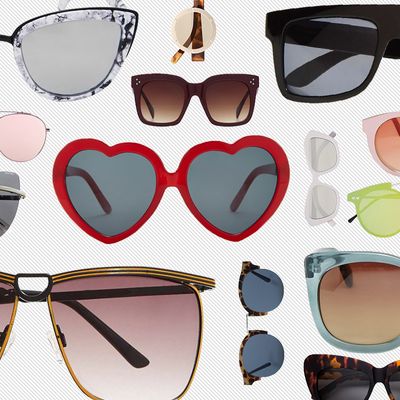 No other item in your closet allows you to express your sense of style more easily than a pair of sunglasses. Some of the attention-getting, over-the-top pairs can cost into the hundreds. But there are plenty of affordable alternatives that happen to be just as striking. We've combed through the best to bring you the coolest and most unique pairs under $50.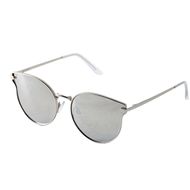 The best thing about shades this flashy is that you can throw them on with an undone face and instantly look like an off-duty model.
Urban Outfitters Cosmic cat-eye sunglasses, $16 at Urban Outfitters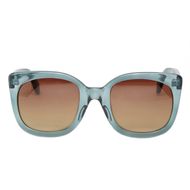 You probably already have a few black Wayfarers, but the transparent turquoise frame offers a lighter and more summery take.
AJ Morgan heavy frame oversized sunglasses, $20 at ASOS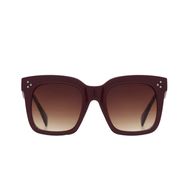 These take inspiration from a certain minimalist French brand that is very popular with editors, but at a markedly lower price point. 
Mango cat-eye sunglasses, $20 at Mango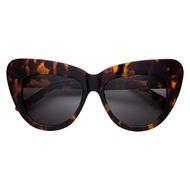 You can never have enough classic cat-eye frames. Tortoiseshell is a less stark alternative to black.
H&M sunglasses, $25 at H&M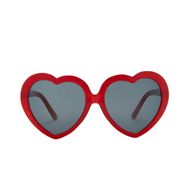 These heart-shaped sunnies are made for festival season. Just skip the flower crown, please.
Forever 21 heart-shaped sunglasses, $6 at Forever 21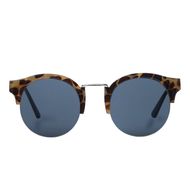 In search of a classic shape? These frames are a throwback to the '50s and '60s, but still look just as good now.
Mango tortoiseshell retro sunglasses, $20 at Mango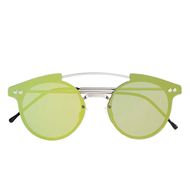 Independent eyewear label Spitfire doesn't hold back on embellishments and out-of-the-box designs. These key-lime-colored mirrored lenses will definitely set you apart from the rest.
Spitfire Trip Hop mirrored shades, $45 at Nasty Gal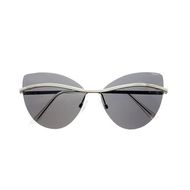 Sunglasses that demand a movie-star red lip and perfectly tousled finger waves.
Freyrs Premium Cornelia cat-eye sunglasses, $40 at Freyrs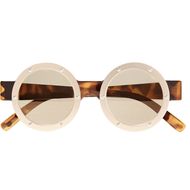 Round lenses tend to only look good on John Lennon and Elton John, but if you want to go that route, this pair has a thicker acetate frame that's more flattering.
Le Specs Porthole embellished sunglasses, $40 at The Outnet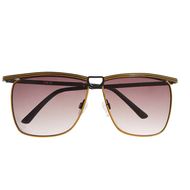 Unlike round frames, a square shape looks great on virtually every face. These sport a thin metal frame so they don't appear to totally engulf your face.
Nasty Gal Gunn cutout shades, $20 at Nasty Gal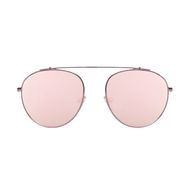 The rose-tinted lenses are nod to the '70s, which are currently trending.
Genuine People aviator mirror sunglasses, $28 at Genuine People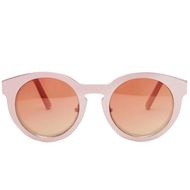 Add these to your growing rose gold collection.
River Island rose-gold sunglasses, $23 at ASOS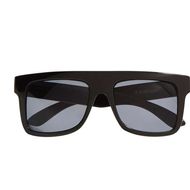 The perfect hater-blockers to curb Negative Nancys.
Nasty Gal Virtex block shades, $20 at Nasty Gal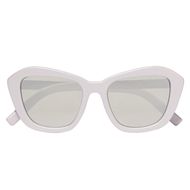 A pair we could certainly envision on the likes of Riri. 
Le Specs Hollywood Boulevard D-frame mirrored sunglasses, $44.50 at The Outnet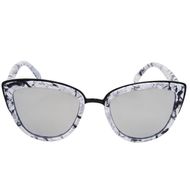 Marble: Instagram bait not only for the home, but also for your face.
Quay My Girl marble sunglasses, $50 at ASOS